With so many weight benches crowding the market, it is difficult to find the best home gym bench that suits all of your needs. This article looks at the top 5 benches you will find under $350.
 All 5 Benches Heavy Duty – Built To Last
All five benches are versatile, heavy-duty, and built to last. We feel they are the closest to commercial gym quality you will find in this price bracket.
If you are tired of the busy gyms and are looking for a weight bench to suit all of your bodybuilding needs at home, including heavy rack workouts, then look no further.
We have a summary, short reviews, and full reviews of each bench to help you make your mind up, so no need to go wasting your time and money on below par benches that are not up to the job.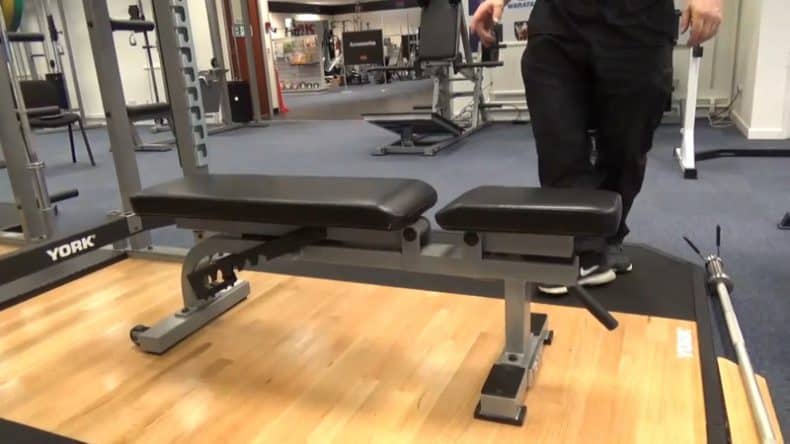 Top 3 Benches Comparison Table
Weight – 85lb

Adjustable Seat

Back Pad Positions – 7

Weight Capcity – 1000lb

Assembly Required
Our Choice
Ironmaster Super Bench
Weight – 65lb

Adjustable Seat

Back Pad Positions – 11

Weight Capcity – 1000lb

Assembly Required
Weight – 77lb

Adjustable Seat

Back Pad Positions – 7

Weight Capcity – 1000lb

Assembly Required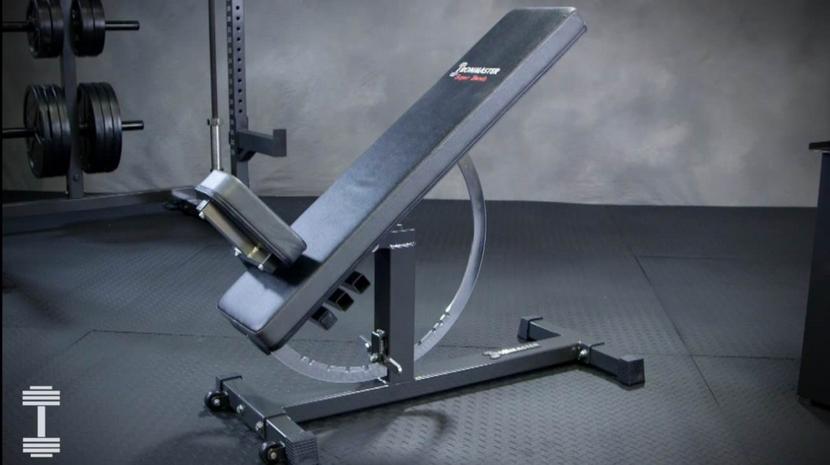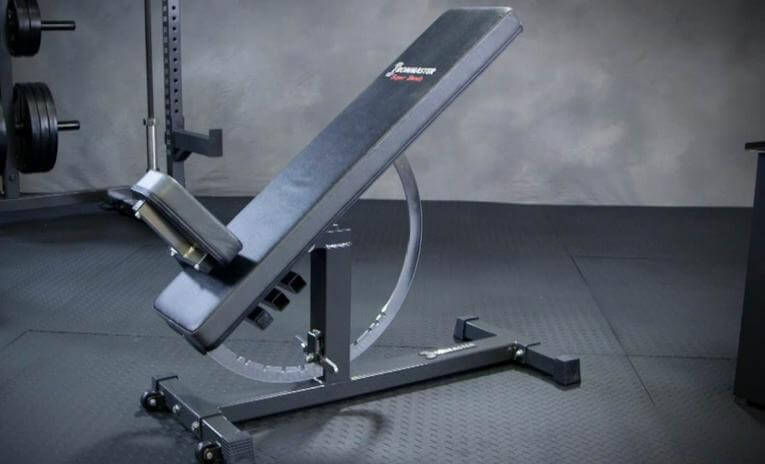 1) Ironmaster Super Bench
Sharing the No.1 spot with the Rep Fitness AB-3000 is the Ironmaster Super Bench. Ironmasters bench is by far the most versatile bench of all the adjustable benches, 11 adjustable back pad positions, and again the same in decline, the Super Bench gives you more angles than you'll ever need.
Made from 11- 14 gauge steel coupled with wide stabilizing front and rear feet, this bench feels solid and stable.
The design of this bench, surprisingly, makes it rock-solid in all positions, including decline, something you can't say about many adjustable benches. 
I was expecting some play in the back pad because of how the bench is supported on just the one central post. Still, happily, there is no play at all.
The weight capacity is excellent in flat with the 1000lb, but sadly, in incline because of how the seat is designed, the incline capacity drops to 600lb.
The low inclined capacity may cause some of the more serious lifters to think twice about buying the super bench, which is a shame because it is a great all-around bench that offers just about everything you can think of from an adjustable bench.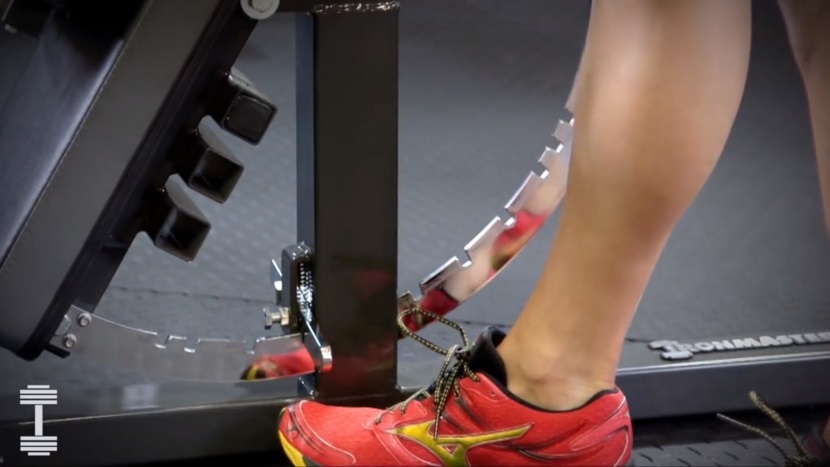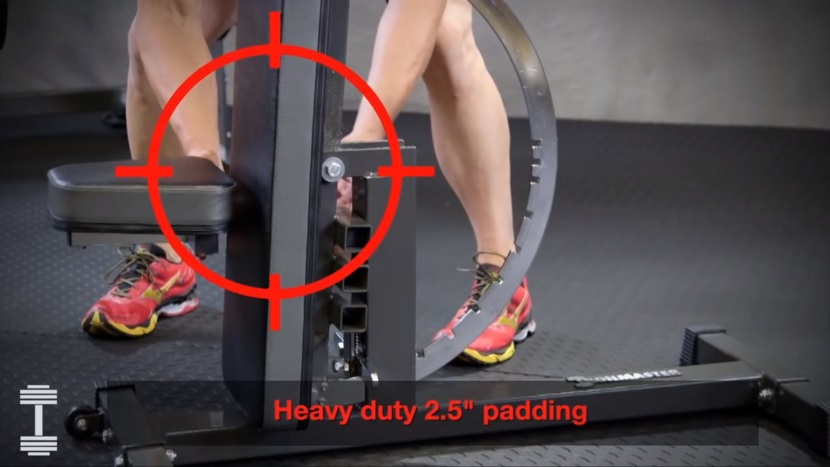 It should be noted that by having a detachable seat you do get rid of the troublesome gap between the seat and back pad that most other adjustable benches suffer from. So for many of us who are not going to exceed the 600lb incline weight load the detachable seat makes this bench an even better buy.
As mentioned above by removing the seat you are left with an incredibly stable flat bench, and with its 1000lb capacity in flat, this bench can take some serious pressing. 20″ from pad to floor get the super bench pretty close to the ideal 19″  of the flat utility benches.
I can't see many people having trouble planting their feet on the floor with this bench but if you do you can always plant your feet on a couple of 1-2″ blocks or plates.
The upholstery is made from heavy-duty vinyl and should last for years, there have been no reported issues with the upholstery which is great to hear as it's normally the first thing to go on most benches. The upholstery also comes with a 1-year warranty.
One of the bench's main features is the attachment options, the bench starts as a flat bench then you add attachments, the detachable seat comes with the bench but there's also other attachments such as the dip, pullup, leg curl, and preacher curl attachment that you will have to buy separately.
A medium weight bench at 65lb makes it easy enough to move around, the integrated transport wheels allows the bench to be easily moved in and out of your rack.
Is it worth the money? Yes and more. We like this bench here at JHG, the Super Bench makes for a surprisingly good flat bench and it's great to see an adjustable bench that is rock solid in decline, flat and incline, so make sure you check out the video below so you can get a really good look at this bench. 
High 1000lb flat combined user and weight load capacity
Rock solid in flat decline and incline
Comfortable supportive high-quality upholstery
Great price for such a well made versatile stable bench
Extremely versatile, 11 decline and incline angles
Lots of available accessories
10″ back pad may be too narrow for some
Attachments are expensive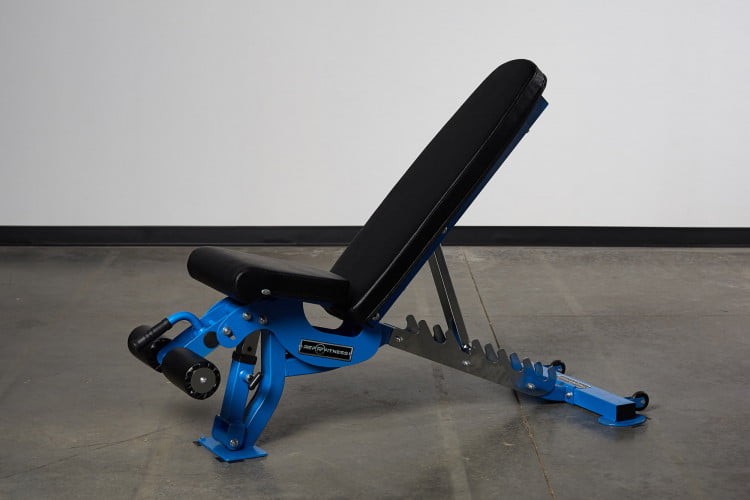 2) Rep Fitness AB 3000 Adjustable Bench
A solid well built bench with a 1000lb combined user and weight load capacity, the Rep fitness adjustable bench has been designed to cope with just about any workout you can throw at it.
With 7 adjustable back positions and 5 seat adjustment angles, Reps bench is very versatile.
The 17¾" height is comfortable when the bench is in flat and makes for an extremely useful bench when flat pressing, the bench is the same height in flat as most flat utility benches, letting you keep your feet firmly planted on the floor taking nothing away from your pressing power.
The seat features the pin pull system making it easy for you to adjust to any of the 5 seat adjustment angles, it's tucked away nicely under the seat and is easy to reach.
The low profile design of Reps bench and the wide rear stabilizer keep the bench stable in flat position, the tripod style, "3 points of contact to the floor" compared to the four of the Xmark and ironmaster bench means the bench does suffer from a minor wobble in the higher incline position but this is unavoidable with this design, it's nothing major but some wobble should be expected with the tripod style frames in incline.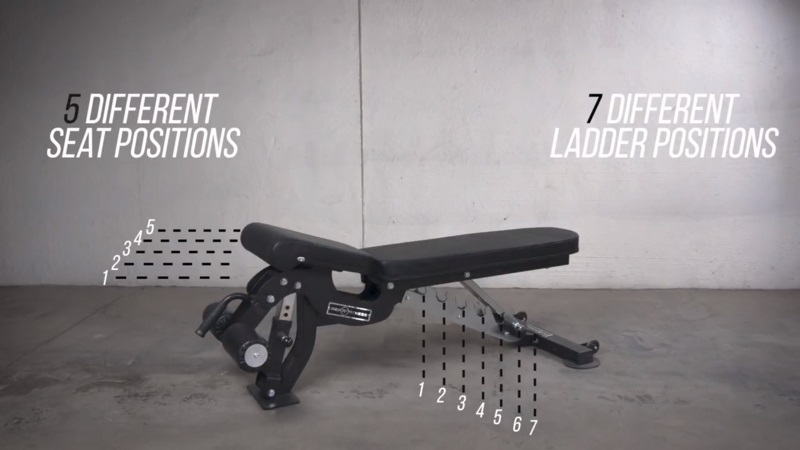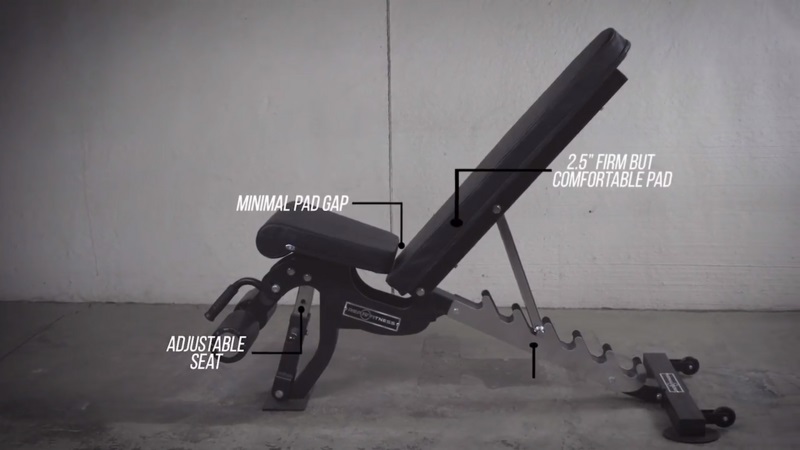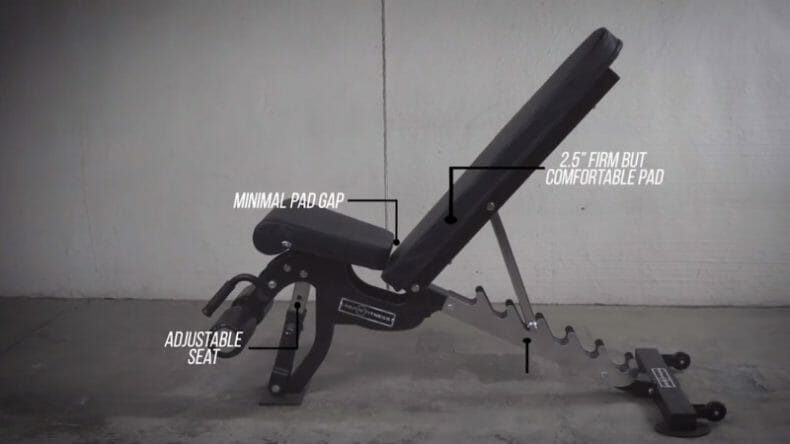 With the 2½" padded upholstery the Rep fitness bench has just the right amount of padding to be firm yet comfortable to keep you stable when exercising, no complaints here, they got the padding thickness spot on.
The bench features the built-in transport rollers in the rear stabilizer, making the bench easy to move around your home gym space.
Made from 7 – 14 gauge steel the Rep bench does feel incredibly solid, for seasoned weight trainers coming from a commercial gym to home setup this a great bench for heavy rack and dumbbell work.
There's a slight gap between seat and back support but nothing off-putting enough that I would recommend you need buy a flat bench as well. The Rep bench's versatility and stability should be enough for all upper body workouts.
Nice to see a 10 yr frame warranty with the Rep fitness bench, as mentioned earlier it shows confidence in their fitness products but what might be off-putting to some and surprised me was Rep Fitness only offer a 30-day warranty on the upholstery.
I hope the short upholstery warranty doesn't put people off the bench because it's an excellent all-round adjustable bench at a great price.
Solid 11 gauge steel frame
Full FID capability… flat inline decline, 7 adjustable back support positions in total!
Firm comfortable padded seat
Well made high quality, stable, solid
Transport wheels and handle
1000lb combined user and weight load capacity
We like the height at 17¾" when flat it is consistent with flat utility benches
Upholstery only 30-day guarantee
This bench does not store upright because the ladder system only locks when the bench is horizontal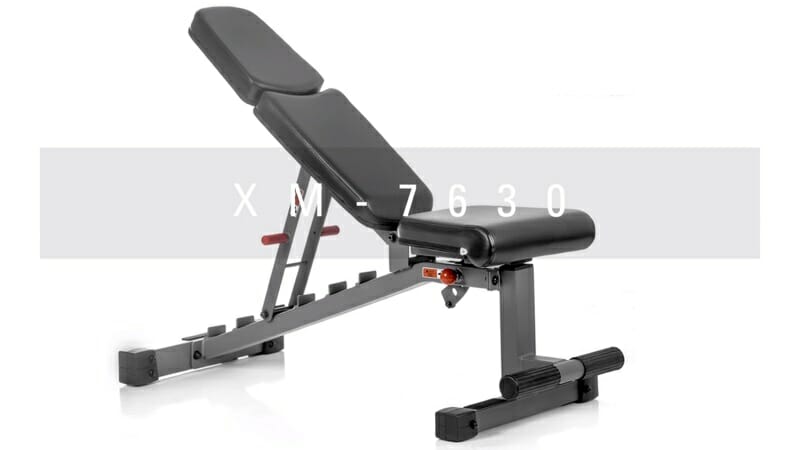 3) Xmark Adjustable Weight Bench XM – 7630
The Xmark adjustable bench is one the toughest benches you are going to find on the market today.
With a full FID range, from -20 to full verticle. The Xmark offers 7 adjustable back pad positions giving you all the versatility you would find in a commercial bench. The fully adjustable 3 position seat will make sure there's no butt slip when incline pressing.
 The main frame is built from 11 gauge heavy duty steel and with it comes a lifetime warranty, the longest warranty offered by any of the benches we have reviewed, this really does show the confidence Xmark has in their weight benches.
An awesome bench built for the serious weightlifter or anyone who wants to take their training a step further, with a weight load of 1500lb this bench is suited for even the most extreme of lifters, great for heavy rack and dumbbell work.
The ladder adjustment system is solid and proves to be quick and simple to adjust, this bench is very stable in incline thanks to all four corners of the bench making contact with the floor arguably better than the tripod style, all four corners are also covered with slip-resistant rubber giving you the added stability.
This bench is close or even as good as most commercial benches, we love its simple design and heavyweight capacity, it's brilliant as an incline bench, but is the bench too high to make it a great bench in flat?
For people under six foot maybe, but as a flat bench 22.5″ is just a little too high for my liking so something to consider if you are buying this bench for flat as well as incline.
If you are a serious lifter, beginner, or fitness fanatic this bench should suit all, it is durable, rock solid and with its high weight load capacity, I can't see anyone growing out of this bench. Take this bench seriously it's well worth a look, with a lifetime warranty you may never need buy another bench again.
High Capacity combined user and weight load of 1500lbs
Commercial quality 11 gauge 2″x 3″ steel construction
Ergonomic 3 position adjustable seat
7 adjustment back support positions ( ladder system)
Tear, sweat resistant durable upholstery
No option for adding attachments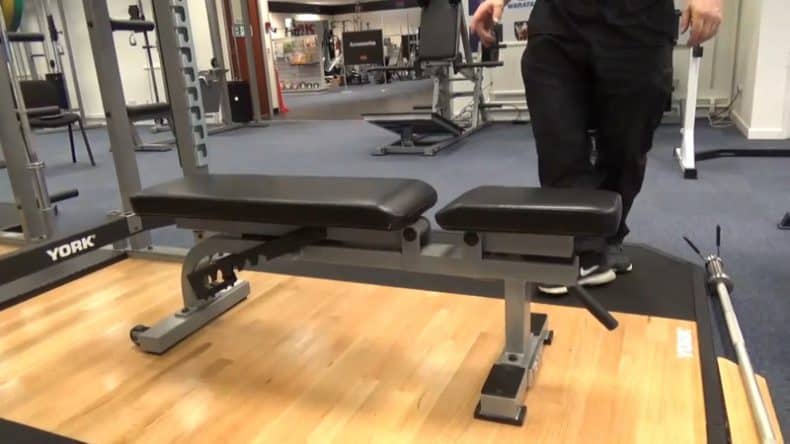 4) York ST Adjustable Incline Bench
A high capacity adjustable version of the York ST flat utility bench. The bench is made from heavy duty powder coated steel.
And a great height at 19″ from pad to floor in flat, with easily enough adjustment angles to keep most weightlifters happy.
An adjustable seat creates a nice and secure angle with the pad so that you don't slide out or feel like you're sliding out. The gap between the seat and back pad is manageable and shouldn't interfere with flat pressing.
 The high quality Boltifix upholstery is 2″ thick high-density foam mounted on to a plywood back. Perfect for support and not too comfortable to be offputting.  Front mounted grab handle and rear mounted impact resistant wheels with self-lubricating bearings, allow this bench to be easily moved around the gym.
A solid bench made for most weightlifters, it doesn't have the versatility of the ironmaster or the build quality of the Xmark, but it does have the right height and its built to last made with 52mm x 76mm steel tubing and 3mm sheet steel. Finished with highly durable, scratch resistant, electrostatic powder coat paint.
Solid heavy duty steel frame
Versatile 6 adjustable back pad angles
Firm comfortable padded seat
Well made high quality, stable, solid
Transport wheels and handle
Good height for flat pressing
Reports of wobble in incline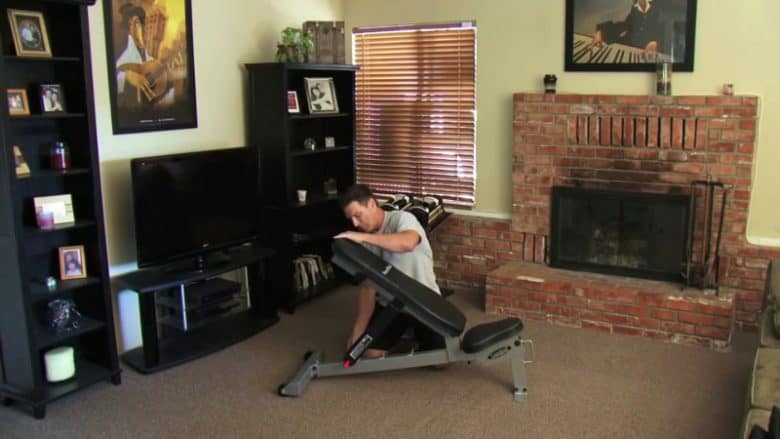 5) Power Block Sports Bench
The cheapest of all 5 weight benches and lowest in capacity but this bench is an awesome buy for anyone who doesn't need a bench for heavy rack workouts.
A brilliantly designed bench with a 19″ height from pad to floor helps to make the bench one of the best benches for flat dumbbell workouts.
At 550lbs weight capacity it's not going to be a bench for serious weightlifters but certainly a bench to consider if you don't have enough space at home for a rack and are going to be using dumbbells for most of your workouts.
The heavy-duty 14 gauge steel frame gives the bench a very solid feel, the ladder adjustment system feels sturdy and is quick and simple to adjust. Although not a full FID bench, the Powerblock lacks the decline angles, it still is very versatile, offering 5 back pad positions and an adjustable seat.
The bench can be upgraded with a dip attachment that fits to the top of the back support, as well as a Sports Bench Chin attachment with a 250 lb capacity. This allows you to add dips to your chest or triceps workout, and extend your back workouts with pull-ups using various grip positions.
Nice to see transport wheels on a $200 bench and a handle making this one easy to move around and store, Powerblocks bench also comes with a 10 yr frame and 1-year upholstery warranty. You won't find a more affordable solid adjustable bench for dumbbell workouts than the Powerblock sports bench
Solid heavy duty 14 gauge steel frame
Can be upgraded to take a variety of attachments
Well made high quality, stable, solid
Transport wheels and handle
19 " Good height for flat pressing
550lb weight capacity may be to low for more seasoned weight lifters
Best Home Gym Bench Under $150
Our Choice
Marcy SB-670 Bench
Weight – 51lb

Adjustable Seat

Back Pad Positions – 6

Weight Capcity – 600lb

Assembly Required
Weight – 55lb

Adjustable Seat

Back Pad Positions – 4

Weight Capcity – 480lb

Assembly Required
Weight – 28lb

Adjustable Seat

Back Pad Positions – 6

Weight Capcity – 600lb

Assembly Required
Marcy SB 670 Weight Bench
The Marcy weight bench is a surprisingly good bench for the price tag.
With 600lb weight capacity, adjustable seat and powder coated steel frame are features usually reserved for benches costing twice as much.
They even managed to include high-density foam for the padding.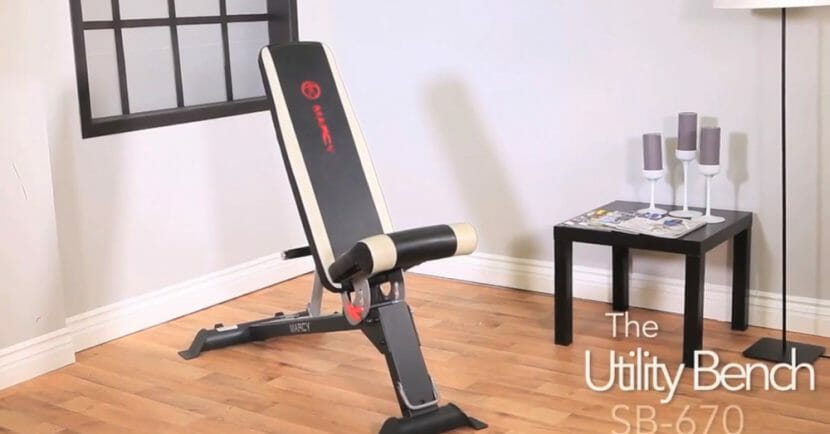 High-density foam is what we look for from any bench, it's not often you see this on a bench at this end of the market. High-density foam will aid stability and what's great about this stuff is it doesn't let you get too comfy and it's not too hard to make you uncomfortable, it feels just right, great for keeping you stable when pressing heavy.
There are just a few adjustable benches out there in this price bracket that can boast a 600lb weight capacity, but out of those few, the Marcy is the only one I would trust with the build quality to take it.
Six adjustable back positions and an adjustable seat also make the SB 670 extremely versatile, if you have been searching for a quality budget bench for heavy dumbbells workouts and even some rack work the Marcy SB670 will not disappoint.
You Can Read Our Full Review of This Excellent Weight Bench Here: Marcy SB 670 Review
Durable powder coated frame
versatile 7 adjustable back pad positions
Durable two-toned high density foam padding
Well made, high quality durable
No padded rollers for decline situps/presses? This might be a pro not a con for some
Bowflex 3.1 Adjustable Bench
Bowflex is one of the top home gym suppliers, their brand represents quality, and quality usually comes at a price, and it's true of the 3.1 bench from Bowlfex, it's superbly built but the most expensive bench in our budget top 3.
Made from heavy-duty steel and high-grade upholstery, you actually won't find a higher quality bench in this price bracket and their 15 yr warranty backs this up.
The only reason this durable bench from Bowflex isn't in the no.1 spot is that it lacks an adjustable seat, It's not a deal killer, but if you're planning on incline pressing, an adjustable seat is a must.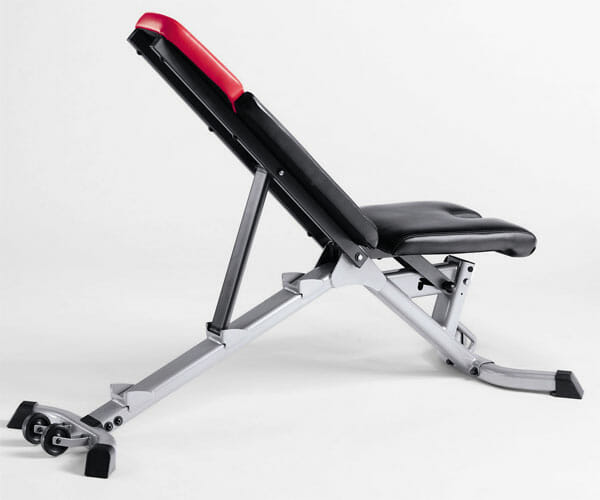 The heaviest bench of the 3 which is a good thing! Yes, it might make it more difficult to move but with weight we gain stability, and it's one the biggest problems you will run into at the lower end of the market, benches with a wobble, thankfully this bench doesn't suffer from any wobbles, thanks to the weight and wide stabilizing feet
All feet are also capped with rubber which should help stop this thing sliding on hard floors. Overall the best build quality for any bench in this price bracket, if you can live without an adjustable seat, there'll be no regrets buying this one.
4 positions, 45, 90 flat and decline
Leg Brace, support decline workouts
Top quality frame, made from heavy-duty commercial grade steel
When I first took a look at this bench, I thought it must be too good to be true, 600lb weight capacity, 6 adjustable back positions, and an adjustable seat all for around $100.
That's cheap, that's super cheap, so there must be a catch right? Well apart from this bench only weighing 30lbs. There isn't too much wrong with it.
It receives some of the best user ratings I have seen for any bench, but it's fairly fresh to the adjustable bench market and if there is going to be any problems with this bench, it's going to be durability.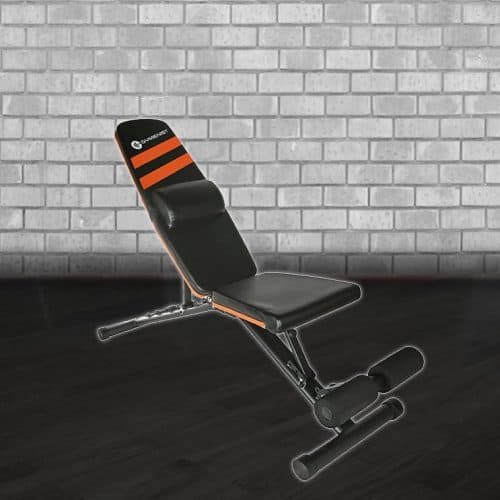 The weight of the bench provides a big clue to the overall quality of the bench, and the Gymenist is light which makes me doubt whether it will take its 600lb weight capacity.
Cheap lightweight steel will never be as durable as the heavy duty stuff, but even if this bench only lasts a few years, its still a good buy.
You get a very versatile bench for the money here, a great bench for beginners, but I recommend you don't take this one up to its max weight capacity!
Great price for such a versatile bench
Pin lock adjustment system, slows down adjustment times
User report staples on padding coming loose
Size Stability and Capacity
When you think of a weight bench for home use you need to think sturdy, I'm sure you have worked out on the ones at your local gym and thought you'd love something similar at home, and we can almost get the same quality here.
It's best to look for a solid heavy duty frame, with a capacity of at least 500lbs and 1000lb being ideal.
Don't forget the bench's weight capacity number includes your own body weight, so if you see a bench that says 600lbs max weight load you need to include your weight and how much weight you plan on lifting now and in the future, that's why the higher weight capacity the better, over time you'll weigh more and lift more weight.
eg if you're a 300lb guy and you can bench 350lb then a 600lb weight capacity bench isn't for you!!
Apart from sturdiness and capacity, your weight bench will need to be of proper length, height and width. I'm of average height 5, 10″ and haven't found a bench yet that's too short for me, the average length of the back pad being around 42″, you might want to take this into consideration if you are very tall.
The only problems I normally see with any bench is when the bench comes up slightly short for taller people, this can cause problems in decline for presses, you don't want your shoulders hanging off the end.
Make sure the back pad is at least the 42″ in length. Weighted dips, in my opinion, are a better option for lower pecs than decline pressing for adding mass so I wouldn't write off a great bench even if decline options come up short.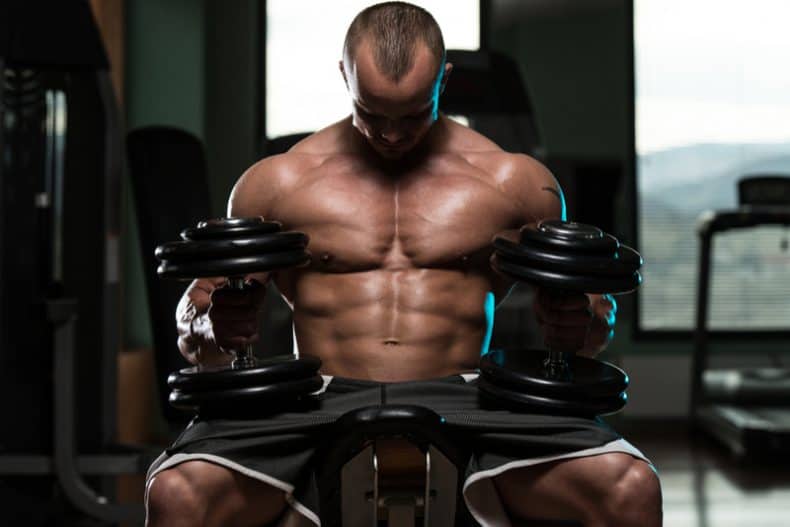 The industry recommended height of a bench is 19″, most flat utility benches mirror this height, adjustable benches do tend to be slightly higher around the 22-23″ for the cheaper benches and between 19-20″ for better designed more expensive benches.
Why is the height important? You need to be able to keep your feet planted firmly on the floor, this becomes even more important as we begin to lift heavier weights.
Something a lot of weightlifters forget when buying their home gym bench is the density of the foam, the rule of thumb is the harder the better, high-density foam being ideal with at least 2″ thickness and no more than 2.5″, you need to feel stable when you are pressing heavy loads you don't want anything too soft.
Our last consideration when making sure you are picking a stable bench is to have a good look at the feet and gauge of the bench, heavy rubber feet are the bees knees and most high quality, high capacity benches are typically constructed with 11 – 14 gauge steel for the mainframe.
Flat benches don't adjust and are the backbone of the pressing world. Normally rock solid and built to withstand big guys with big pressing loads.They are great for presses, pullovers, flys and curls but they only offer a singular angular plane to work from, bodybuilders need the extra angles, the 5 adjustable benches we have reviewed are damn good as flat benches too but if you really feel the need to add a flat bench to your home gym then buy it after you have bought the adjustable.
This is what we are looking for in a weight bench – versatility. We need to buy a single bench that functions as a flat incline and maybe decline workout station for all of our bodybuilding needs.
You will find what's most important here is the number of angles the bench offers and is the seat adjustable? And what I find important and I'm sure you will too, that it is easy enough to move around your workout space.
Generally the more angles a bench has the better, ultimately you want a bench that can go from flat to vertical, you do not want to find yourself having to buy another bench just for vertical, so make sure it doesn't stop short of that vertical.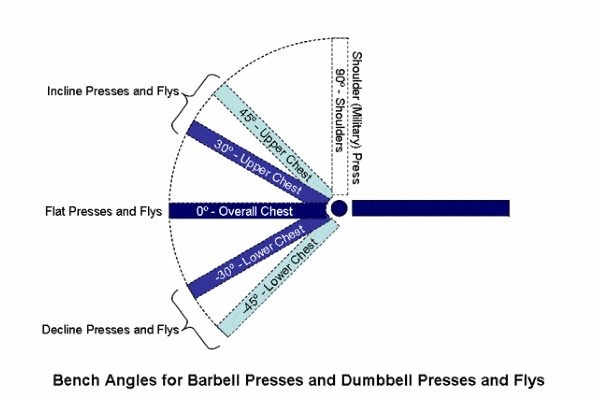 Take a good look at how the bench adjusts, is it nice and simple and importantly can you adjust it quickly for angular drop sets? But don't worry too much, each bench we have reviewed excels in the versatility department.
Every bench in our review can be easily adjusted. There are videos at the end of each full review where you can see any of the benches working in full view so you won't miss a thing.
An independently adjustable seat is a must in this price bracket, an adjustable seat will help support you when in incline position stopping your butt slipping down the bench or more dangerously right off the bench, it can reduce pressing power by creating an unstable base. Never pay over $200 for an adjustable bench without an adjustable seat.
Adjustable benches are normally quite a bit heavier than flat utility benches, most benches come with a handle and transport wheels integrated into the rear stabilizers, makes life a whole lot easier for moving around the workout area and/or for storage.
As some of us will have limited space in our home gyms attachments can become a valuable commodity, but make sure the attachments are removable.
The last thing you want is an unremovable leg curl attachment getting in the way of foot placement. the same with some of the cheaper decline benches, they also come with foot placeholders and these too need to be detachable.
To Sum Up
There is no other bench out there can match the versatility of the Ironmaster Super Bench, what we like most about the Super bench was being able to detach the seat, this left an excellent flat bench and got rid of that annoying gap all adjustable benches suffers from when used in flat.
Fantastic build quality coming from a company you can trust, there is no better bench available right now. Durable, lifetime warranty and with a large choice of attachments to choose from. Our top pick has to be the Ironmaster Super Bench