Are you searching for a well built sturdy bench that offers all the versatility needed for a complete upper body workout? Then look no further, the Bowflex selecttech 5.1 adjustable weight bench could be what you are looking for.
6 adjustable back positions including decline, an adjustable seat and a 480lb combined user and weight load make this bench a great choice for any home gym.
A high-quality weight bench targeting the beginner to intermediate weight lifter, carrying a 30-year frame warranty, I was impressed with the confidence Bowflex have in their bench.
Assembled dimensions 56″ x 26″ x 20″
6 Adjustable back support positions
Removable leg hold-down brace
There's not a lot you can fault with this bench, it's a very well made sturdy mid-range weight bench, made from heavy-duty steel and quality stitched padded upholstery. Bowflex's high-grade manufacturing should make this bench extremely durable.
Designed primarily to attract the beginner and intermediate weightlifters, the adequate 480 combined user and weight load might tempt some more seasoned weightlifters for a heavy dumbbell workout bench. But I feel the max 480 weight load may be a little low for more experienced lifters who want a bench for rack work.
The reassurance of the quality you get from a brand like Bowflex is one of this bench's main selling points, Bowflex makes some of the best well-respected home gym equipment in the fitness industry and the 5.1 bench is no exception.
The best feature of this leg hold down brace is that it's detachable, so many of the cheaper benches have the leg braces permanently attached, they can become awkward and obstruct your legs from getting into the correct position when flat bench pressing. So a thumbs up for Bowflex!
What are they for? They are great for keeping your body/back in the correct alignment, nobody wants a back injury and these do their job at keeping it straight when decline pressing or with situps, a nice feature to have as long as you remember to remove them afterward.
With the success of the Bowflex products, Bowflex had the cash to buy out Nautilus, a quality fitness product company in 2002.
The company's name changed a few times until they decided they liked Nautilus and this is now the parent company of Bowflex and many other fitness brands, Bowflex being their most popular, selling high-end products.
Bowflex has been around for many years, since 1986, when they released their first home gym equipment. Bowflex has built a loyal and trusted reputation since and produces some of the best fitness products on the market.
They offer long guarantees with their benches, this particular model has a 30-year frame guarantee and 6 week trial period, which is great customer service. If you don't get along with it in 6 weeks you can send it back. But you will have to pay return shipping.
The Bowflex 5.1 Adjustable bench has an awesome design to fit most users and its a good sized bench measuring 56″. It should cater for taller users, a well padded tapering back support allows for ease of movement when incline pressing or flys.
The padding on all Bowflex benches is not too thick or too thin which is great,  this doesn't allow too much comfort and is not too hard to be off-putting.
Tapering back supports are usually not a bad thing and I particularly like the freedom of movement they give you when incline benching or with flys.
But some weightlifters prefer a wider back support when flat pressing for that extra support, so really it comes down to personal preference. I've never had an issue when flat pressing with a tapering back support.
At 62lbs it's a mid-weight bench, the closer you can get them to being built like a tank the better.
If you're using this for rack and dumbbell work you will be glad to hear it has the support rollers integrated into the rear stabilizers, this does make it much easier to move around the different areas of your home gym.
And thankfully Bowflex have included an adjustable seat, such an important feature most of the budget benches go without. Why's it so important? It will stop your butt from sliding down the bench when in lower incline positions giving your lower back the support it needs.
Whilst most people have had no trouble assembling the 5.1, there have been a few reports of the screws misaligning with holes underneath the seat. If you encounter no problems this bench should take no longer than 30-40 mins to set up.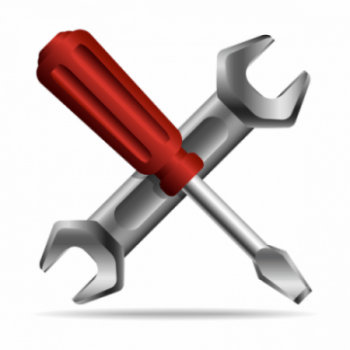 This is a Bowflex!! We expect exceptional build quality and that's what you get. The Bowflex 5.1 is very stable thanks to its curved wide stabilizer bars at the rear and front with rubber capped feet to help grip on any surface. This bench does not move around and there's no reported wobbles.
The sturdy well-designed frame is made from high-quality heavy duty steel and comes with a 30 yr warranty. This should give you peace of mind knowing you're buying something that will last a long time.
I must admit I was disappointed with the combined weight and user load,  the same as the Bowflex 3.1 which is $60 cheaper which I reviewed only last week.
I was expecting to see somewhere around the 600lb weight load with this bench considering the extra price, but you do get the added features like the adjustable seat and extra back support positions making this a worthwhile purchase. Actually, it's almost worth paying the extra $'s for just the adjustable seat.
With six adjustable back support angles this bench is great for just about all upper body pressing movements, and with an adjustable seat you will have that extra support for your butt and lower back when incline pressing.
Without an adjustable seat you may find some of your pressing power being affected and we certainly don't want that.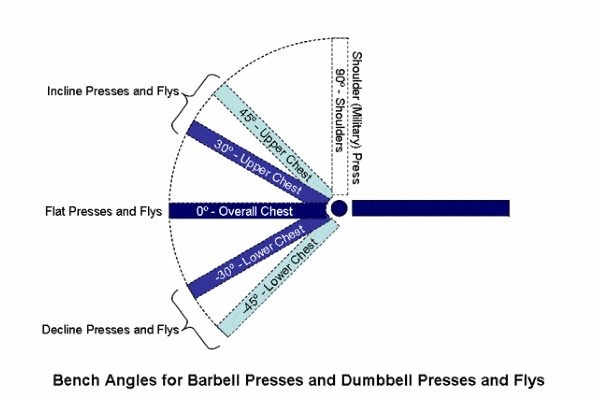 Bowflex's 5.1 does have the full 90-degree angle for shoulder press exercises and it's great to see the full 90 degrees, some are near full and many of the budget benches do not even include the 90.
The Bowflex 5.1 is a full FID weightlifting bench complete with a 17-degree decline option for decline sit up and presses, this is why the 5.1 bench is worth its asking price, it offers you just about all you need from a midrange bench with over 30 different exercises to choose from.  Here's just a few..
Incline dumbbell bench press
Alternating dumbbell bench press
Dumbbell chest supported row
Full FID capability… flat inline decline, 6 adjustable back support positions in total!
High quality heavy duty steel frame, stable, solid
A few people have had problems with assembly
Some might be disappointed with the weight capacity
A quick look at the bench Video
To Sum Up
One of my favorite benches on the market, the Bowflex 5.1 adjustable bench is designed for anyone who is seriously thinking about getting into weight lifting, fantastic build quality with a guarantee to match, you won't regret buying this bench.