If you have been looking for a machine that can help strengthen your back, arms, shoulders, and quads all while providing a pro level cardio workout, then the Velocity Exercise Magnetic Rower may be just what you're looking for. Unlike an exercise bike, a rowing machine will work both the upper and lower body whilst improving heart and lung health.
With enough strength in the resistance for intense cardio workouts, the Velocity rower is a great all-rounder with a lot more features than most for the price tag. In this review we'll take a close look at this versatile magnetic rower, we'll also compare the Velocity to two other top-rated machines in this price bracket.
Why Choose The Velocity Magnetic Rower?
Firstly, we can trust we are buying the rower from a well-respected company, CAP Barbell, a company that has been around in the fitness industry for a long time now. CAP is usually known for producing free weights, it's only recently they have started out in the world of home gym fitness machines, the Velocity rower being one of them.
This is good news, it gives us reassurance there's a capable company behind the product, with a history of positive feedback. 
And CAP Barbell has done extremely well with their magnetic rower, the Velocity rower offers features seen on magnetic rowers costing twice as much, such as the chest strap heart monitor and pre-programmed workout levels.
All in all, you have 12 workout programmes which consist of 6 pre-programmed workouts, 4 open slots to customize your workouts, 1 target heart programme, and 1 manual.  All of these programmes can be selected by using the advanced performance monitor.
Having such a selection of programmes is great to see on any magnetic rower, it surely proves the versatility of the machine, and with the 8 levels of magnetic resistance, you can be sure to find the right intensity for your workout needs.
Magnetic Resistance (DMC)
One of the major selling points of a magnetic rower is just how quiet they are in operation, many users report that the Velocity rower is whisper quiet to use, you can watch TV without the sound of the rower interfering.
And if you like to exercise bright and early in the morning, you can do so without disturbing family members, super quiet resistance is one of the main reasons people like the magnetic rowers and it's also one of the reasons they are becoming increasingly popular and replacing air rowers in gyms.
If you're wondering what DMC is short for, it's short for drum magnetic control system.
The DMC system starts to work when you pull the rower's handle, it spins the metal flywheel inside the housing. Also inside the same housing is a magnet that can either move closer or further away from the metal wheel depending on the level of resistance you choose.
The closer the magnet is to the wheel the stronger the resistance you will feel from the handle. It's simple, but effective, and most importantly smooth and quiet when in use.
Long Beam
Although this machine is fairly compact compared to most rowers 81 x 21 x 25 inches, it does benefit from a long rail (beam), taller users have praised the machine saying they were surprised even though they were 6'2″ there was still an inch or so left behind them on the rail when their legs well fully extended.
So, we know this machine is great for both smaller and taller users, but there is still the issue of storage when using a large piece of exercise equipment like a rower.
Even though the Velocity is compact in design, the very nature of a rower gives a large footprint much more so than any exercise bike.
If space is at a minimum in your home gym, you're happy to hear that CAP has designed the Velocity exercise magnetic rower well when it comes to storage.
This thing folds for storage which almost halves its overall footprint and to help with moving the rower, transport wheels have been integrated into the rear stabilizer, this will let you easily tilt and roll the machine where you wish.
An easy to assemble magnetic rower, most people will get this rower up in under 30 mins, nothing too tricky, supplied with all the tools you need for the job.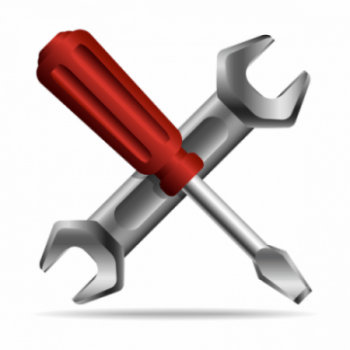 Comfort
There's nothing worse than a piece of home gym equipment you can only use for 15 minutes because the designers forgot all about the comfort of the user, this doesn't seem to be true when it comes to the Velocity rower, many users have praised how comfy the padded seat was even after 30 minutes of rowing.
Also worth a mention is the Velocity rower has double ball bearings normally found on higher priced machines, this lets the seat glide very smoothly on the rail.
And lastly, you have well designed oversized pivoting, non-slip, foot plates with foot straps to keep your feet secure whilst rowing. 
Foldable/transport wheels – easy to store
Built-in heart rate receiver with chest strap 
Advanced backlit performance monitor
Short warranty for monitor and parts
If electronic parts malfuntion you will not be able to use the machine as resistance is adjusted from the monitor
Alternatives & Comparison Table
Title
Most Features
Velocity Exercise Magnetic Rower
Marcy Foldable 8-Level Magnetic Resistance Rowing Machine with Transport Wheels NS-40503RW
Merax Magnetic Exercise Rower Adjustable Resistance Rowing Machine (BK)
Preview
Features
12 workout programs, heart rate strap
Large LCD, foldable, 8 resistance levels
foldable, 8 resistance levels, durable
Most Features
Title
Velocity Exercise Magnetic Rower
Preview
Features
12 workout programs, heart rate strap
Title
Marcy Foldable 8-Level Magnetic Resistance Rowing Machine with Transport Wheels NS-40503RW
Preview
Features
Large LCD, foldable, 8 resistance levels
Title
Merax Magnetic Exercise Rower Adjustable Resistance Rowing Machine (BK)
Preview
Features
foldable, 8 resistance levels, durable
Marcy is a very popular home gym equipment supplier, who offer excellent quality products at affordable prices.
I've had the pleasure of reviewing one of their weight benches and the quality and features for the price was outstanding, and we can gladly say the same for their entry level magnetic rower.
Ok, the Marcy doesn't come with a fancy advanced performance monitor or heart strap, but this is a no-frills design and has been designed for people who need a rower either as a warm-up machine or for a decent cardio workout.
The Marcy magnetic rower has strong resistance from level 4-and upwards and should have enough strength in the resistance for people looking for a workout intense enough for calorie loss. One of the best entry levels magnetic rower available, well worth a closer look.
The Mirax is a very well built machine and the heaviest of the three, weighing 90lb.
Although a little more difficult to move, the weight of the rower gives us a clue to the overall quality of the machine. Also with weight comes stability, and with 4 rubber capped feet, stability issues should not be an issue with the Mirax.
Just like the Marcy rower, the Mirax comes with 8 resistance levels which are selected by turning the knob manually to the desired level.
For the price, the Mirax does lack some of the features we'd expect to see in this price range, but what it lacks in features it does make up for with stability and strong smooth resistance.
A nice looking, well built, heavy duty rower, some may feel the Mirax is slightly overpriced for the features it offers, but I particularly like the 15-degree rail angle, this will speed up the recovery phase plus increase the difficulty of the leg drive, giving the legs a tougher workout. 
To Sum Up
The Velocity Magnetic Rower well built, mid-level magnetic rower, which offers an impressive 12 pre-programmed workouts. Users have, on the whole, been very positive about the resistance of this machine, saying it was strong, smooth and whisper quiet. You won't find much better out there for the money.