It's not so long ago that finding a specialist coffee shop in your hometown or city would have been somewhat of a commodity.
If you walk down the high street today, you will be greeted by the all familiar department stores, Mcdonald's, banks, hairdressers, but popping up everywhere, and on a steady increase for the past 20 years are the specialist coffee shops, costa, Starbucks, the Coffee Bean to name a few.
Coffee shops are becoming engrained in our culture so much so we are turning into a generation of coffee connoisseurs.
We all now know the difference between a cappuccino, a latte, a flat white and an Americano but what is less known is to what extent our coffee habits are adding extra inches to our waistbands.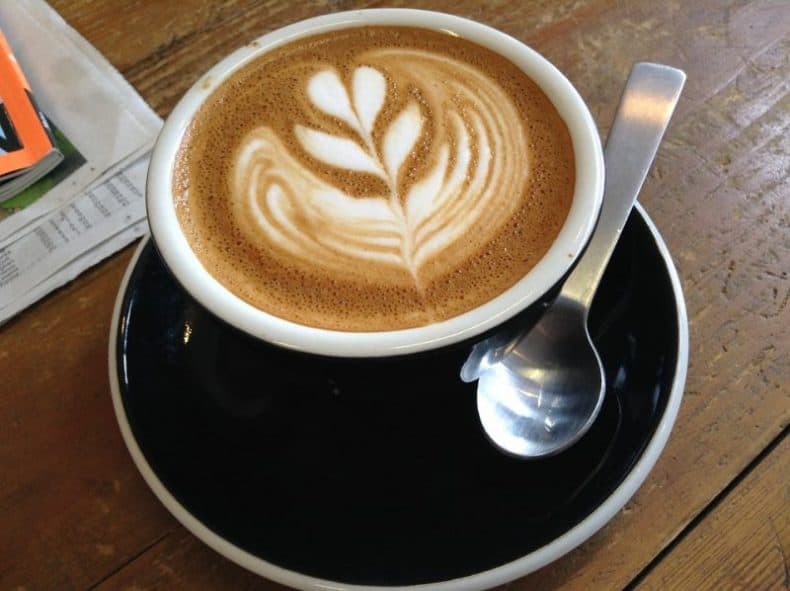 It's almost scary to think that the consumption of liquid calories has increased at the same rate as the rise in obesity, coffee is the most popular non alcoholic beverage ".
It's estimated to account for almost one-quarter of the calorie intake and to supply half the added sugar of consumed by people in the western world" shocking stats there from  Pete bee, author of the Food Swap Diet
For many of us who walk past Berger King or pizza hut thinking, we are dodging the calories by slipping into a swanky coffee shop next door, are very much mistaken.
liquid calories are becoming as big a culprit as between-meal snacks when it comes to adding those extra unwanted inches to your waistlines.
Would you consider eating a double cheeseburger and fries in between breakfast and lunch every day? It's alarming to think that's how many calories there are in many of the hot and cold iced coffees, with over 500 calories in some of the coffee choices.
We often believe all our eyes tell us and we're right when we see a big greasy cheeses burger, your brain will immediately think calories, fat and red warning signs, if your on a diet that is, but an iced coffee in a tall glass topped with some cream doesn't give the same effect.
We need to make the transition in our thoughts that liquid calories are just as dangerous in the causes of obesity as any foods.
Not all of the coffees have as much as 500 calories, on average we take in around 200 calories per trip to the coffee shop but if a woman goes 3 to 6 times a week she will be looking at close to an extra 1000 calories a week just from drinking coffee, and 35 extra grams of sugar per day.
Calories In Coffee
Were start with the Coffee Bean and Tea Leaf, Ice Blended Caramel Drink, sounds delightful but at 770 calories per serving that's almost half the recommended calories for a woman per day, this coffee needs to be avoided at all costs, and with a shocking 135 grams of sugar, I'll be amazed if there's actually any coffee in it?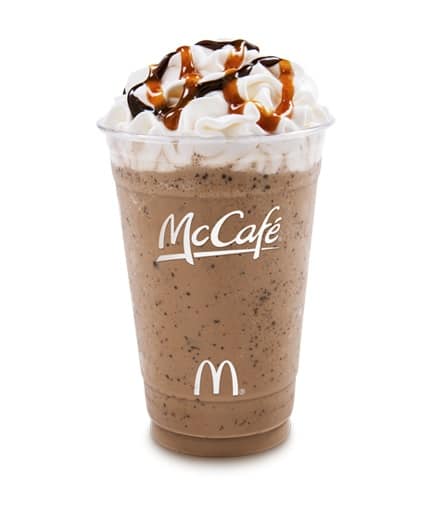 Mcaffe (Mcdonalds) Chochalet chip frappe, we all know that McDonald's has some pretty high calories offering in the food department, but take a close look at one of their coffee beverages and you will find their chip frappe contains close to 500 calories with 63 grams of sugar
The sugar free version from Coffee Beanery called Caramel XL Sugar Free Half-half, but don't be fooled into thinking sugar free equates to fewer calories, this one has 445 calories from fat alone.
A typical Medium Latte is a surprisingly poor choice, made from 1-2 shots of espresso with steamed milk- it contains nearly a quarter of the fat intake for a woman, its not crazy amounts like the coffee above but with the typical latte containing 11g of fat and 223 calories, one latte a day is a sure way to add those extra pounds quick.
White Chocolate Mocha, I'd say these things are more of a dessert than a drink, what is it? Well if you have never come across one, it's an espresso with white chocolate sauce topped with steamed milk and sweetened whip cream, its certainly not the best choice when it comes to calories at a surprising 500 calories per serving.
And with more than half the daily amount of sugars for a woman, this is one coffee you might want to think twice about before ordering the next time you see it on the coffeehouse menu.
Cappichinno, if you like a froth to go with your coffee then a cappuccino will be right up your street, a medium cappuccino has a 140 calories and 7g of fat, if this is a beverage you can't go without then opt for a skinny cappuccino which is made with skimmed milk, this will remove the fat and cut the calories to around 70 in a medium drink.
Healthy Choices
An Americano is a popular choice for those watching their calories, made from 2-3 espresso shots topped with water. Without cream, the calorie intake from an Americano is just 8, if you take your Americano with cream your add another 90.
Macchiato, a macchiato is an espresso served with a  dash of steamed milk an average cup contains around 4 grams of milk 80 grams of caffeine and 90 calories.
Flat White A relative newcomer on the block in coffee shops, the flat white originates from Australia and is a small, strong white coffee made with two to three shots of espresso topped with creamy, well-frothed milk, the flat white is richer and stronger than a latte, creamier than a cappuccino and smaller than an Americano. Calories 118 fat 5.5g
Tips
 Ask for skimmed milk, by doing this you can cut the calories in a latte by 30% known as a skinny in coffee shop lingo, asking for a skinny will reduce saturated fat to zero and still give you a healthy dose of calcium.
You could always skip the whip, there are 80-120 calories in a serving of whipped cream 7g of the bad fat we could all do without.
If you must have sweetness added to coffee or tea then opt for the sugar-free variety, many coffee shops offer sugar-free syrups if you go for one of these your save 70 calories per shot of syrup.
Avoid sugary toppings, chocolate and caramel on top of your drinks
If you're only after a quick fix of caffeine opt for a single shot of espresso. Even if you add sugar, at 10 calories a sachet, an espresso with hot water is the lowest calorie option on the menu.