When it comes to adjustable benches under $200, it seems we are spoilt for choice. It takes a pretty good bench to stand out amongst the rest in this crowded market, with many benches claiming so much yet deliver so little.
But once in a while, thankfully, a company produces a weight bench in this price bracket worth taking note of.
Heavy Duty, Versatile, 1000lb Capacity
And the Mevem weight bench is one such bench. No cheap light gauged steel used with this bench. The Mevem adjustable bench is a heavy-duty weight bench made from thick steel and quality materials.
It's versatile, too, with seven adjustable back pad positions and the all-important adjustable seat, and let's not forget the Mevem weight bench is also boasting a 1000lb capacity. With specs, this impressive the Mevem bench certainly warrants a closer look.
Product dimensions – 54.33 x 25.2 x (14.37-45.87) inches (L x W x H)
Max weight capacity – 1000lb
Frame – Heavy duty steel tubing
Adjustable seat positions – 3
Weight Capacity of Mevem Weight Bench
With a whopping 1000lb weight capacity, the Mevem weight bench is going to attract a ton of attention not only from beginners, but I'm sure there will be a few serious weightlifters taking a good look at this bench, why?
Because it's not often you see a budget weight bench with a high weight max capacity that looks like it might be able to take it.
Most benches in and around this price range love to claim high weight capacities but are built so badly with cheap light gauged steel and materials, that many would be extremely dangerous if you were to take any of them to max capacity.
The Mevem, on the other hand, is built like a tank compared to most budget benches, ok, it's not commercial grade, but this thing is going to take most you can throw at it and more.
I wouldn't recommend taking it to max capacity every day. This is still a $150 bench, but if you have been looking for an affordable, stable weight bench for heavy dumbbell workouts and some light rack work, the Mevem bench should prove to be a great choice.
Note – Remember, weight capacity includes your body weight +  the weight you are lifting.
Versatile
When we look for an adjustable bench, the minimum amount of adjustable back pad positions to look for should be no less than 3, any less and you will be cheating yourself out of some beneficial angles for chest and shoulder pressing.
Thankfully the Mevem weight bench includes seven adjustable back pad positions, ranging from  – 5 to 70 degrees, more than enough to keep most lifters happy
Although what I found slightly disappointing was the lack of a full 90-degree angle or near 90 for seated shoulder press.
Anywhere between 80-90 degrees fits the body best for shoulder press, 70 is ok, a little low but will still give the shoulders a good pump, so don't let it be a deal killer.
Also, worth mentioning is the lack of any real decline with this bench, the Mevem only offering a -5 back pad angle for decline, so if you were thinking decline sit-ups or pressing think again. Anyways, decline pressing is overrated. Dips are a much better option for adding some lower pec mass.
On the positive side, it's great to see the Mevem bench uses a ladder adjustment system, a far more stable adjustment system compared to the pull pin type, and faster to adjust. Big thumbs up here!
Adjustable Seat
Another major selling feature of the Mevem bench is the inclusion of an adjustable seat. An adjustable seat is one feature you should not go without, and it's a pleasant surprise to find this feature on a low-cost bench.
Why are adjustable seats necessary? They stop your butt slipping when in low inclined positions, the absolute last thing you need when pressing heavy dumbbells is for your butt to start sliding down the bench. The more stable your base, the greater the pressing power you will have. An adjustable seat will give you the support you need.
Build Quality
The Mevem bench is a winner when it comes to build quality. It's rare to find a low-cost bench using heavy-duty 50x75mm premium-quality steel for the frame.
The upholstery looks to be pretty good too, with over 2.5″ of foam padding coated with breathable PU leather. Users of the Mevem bench have praised the foam padding saying was not too soft nor too hard, "just about right" mentioned one user.
Over padding can be a big problem with budget benches. Over padding can cause an unstable base to press from, so again it's great to see that Mevem has got this important feature right!
Stability
If you're serious about your lifting, then you should know by now that you are going to need a stable weight bench to lift from.
Stability is one of the most important things to consider when buying any weight bench or piece of gym equipment.
And that's where this excellent budget bench excels, with its heavy steel frame, the 57lb weight of the Mevem bench is going to help keep this thing stable ( 57lb is heavy for a low-cost bench!)
Mevem has put a lot of thought into keeping their bench stable by also adding three, 4″ x 4″ rubber pads, one on each foot of the bench. These will help stop the bench from sliding on hard floors. They'll also protect your floors from scratches.
An easy to assemble bench, most people will get this bench up in under 15 mins, nothing too tricky, the Mevem bench is delivered almost fully assembled, just a few steps to assemble the rear tube and pad.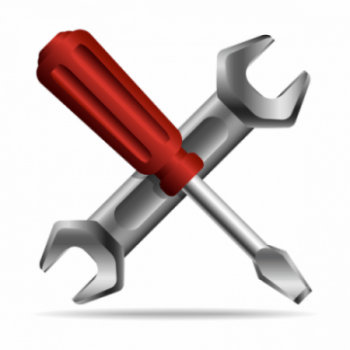 Excellent weight bench for dumbbell & rack work
Versatile – 7 back pad positions & adjustable seat
Fantastic price for such a well-built bench
No full incline – adjusts to a max of 70 degrees
Feierdun Adjustable weight Bench
The Feierdun weight bench is another cracking weight bench in the under $150 price bracket, it's one of my favorite benches available right now, and I thought it was worth a quick mention.
Ok, the Feierdun weight bench doesn't have a huge weight capacity. It boasts a realistic 680lb max capacity, which is more than enough for heavy dumbbell workouts.
But what I liked most about this bench is the build quality. All the materials used on this bench are of high quality. They even managed to include high-density foam for the padding of the bench.
High-density foam is the gold standard for weight benches, which is why it was a big surprise to find it used on a low priced bench.
Just like the Mevem bench, the Feierden includes an adjustable seat and has many adjustable back pad angles, including a full 90 degrees for shoulder press.
And one other useful feature of the Feierdun bench is its foldable design, that's right, this bench folds flat for storage. A beneficial feature if you are tight for space.
If you have been looking for a foldable, stable weight bench that includes all you need for a full-body workout, you might want to take a closer look at the more than capable Feierdun adjustable weight bench.
Full review:  Feierdun Adjustable Weight Bench Review
To Sum Up
I think we can safely say, the Mevem Weight Bench is the toughest bench for the price on the market, it's certainly as close to commercial-grade as you are going to find in this price bracket.
When it comes to build quality it beats all other benches out there in the under $150 price bracket, including the Feierdun weight bench.
I can't say too much to fault this bench apart from the lack of a near 90 degree or 90 for shoulder press but apart from that. I don't think anyone will be disappointed with this bench.
A versatile, solid offering from Mevem, best suited to beginners and intermediate weightlifters.