When you buy any gym equipment from Bowflex, you expect quality, and that exactly what you get with the Bowflex 5.1s Stowable Weight Bench.
The 5.1s is not cheaply built like the other stowable benches on the market. It's surprisingly heavy which is a good thing as the extra weight is great for stability and a telling sign this bench is made from quality materials
Heavy-Duty Build – Versatile And Easy To Store
Bowflex hasn't cut any corners with the 5.1s bench. It's built from heavy gauge steel, includes hard-wearing, high-density foam padded upholstery, a ton of back pad positions including the all-important full 90 degrees for seated shoulder press, and a decline for decline sit-ups and presses.
And what's best of all is that the Bowflex 5.1s bench, with a push of button can stored up against a wall for easy storage, great for those of you who dont have a dedicated space to store the bench.
In today's review, I'm going to take a close look at everything the Bowflex has to offer, including its drawbacks.
At the end of the review, I'll also be comparing the Bowflex with another folding weight bench, the Fitness Reality 2000 Super Max. It will be interesting to see how the Bowflex matches up against one of the other top sellers in this price bracket.
But first, a quick look at the Bowflex 5.1S product specs!
Product dimensions –  55″L x 25″W x 64″H
3 position adjustable seat
Is a 600lb Weight Capacity Disappointing For a Mid-Priced Weight Bench?
The 600lb weight capacity of the Bowflex 5.1s stowable bench may sound quite low to you, considering there are many other cheaper benches out there boasting 800lb + weight capacities.
Still, I can tell you from experience nearly all those cheaper benches couldn't take their max capacities regularly.
Most of the folding benches on the market are built from light gauge steel and weigh around 30lb. They are light, cheaply made with stability issues.
Lightweight foldable benches havent been designed to withstand heavy max capacities, yes they might take it once or twice, but if you lifted heavy on a cheap foldable bench every day, it wouldn't last longer than a few months at best.
The Bowflex 5.1s costs slightly more because the quality of materials are much higher than its competition.
The Bowflex weighs 70lb its twice as heavy as the other benches because it is built from commercial grade thick steel, which gives it a ton of stability, and the high-quality welds help ensure this bench can handle its 600lb weight capacity all day long, every day for years.
The high-quality build of the Bowflex 5.1s is the reason why Bowflex can offer a 15yr warranty. They stand behind their products because they know they built them to last.
Versatile – 6 Back Pad Positions & Adjustable Seat
This is where the 5.1s really starts to shine, and with a 90-degree full incline, it shines brighter than most benches out there. So many adjustable benches stop just short of full incline, I've known many people who have had to buy a separate bench just for this angle. So it's great to see a full incline.
The stowable bench also includes 5 other adjustment angles including flat and decline.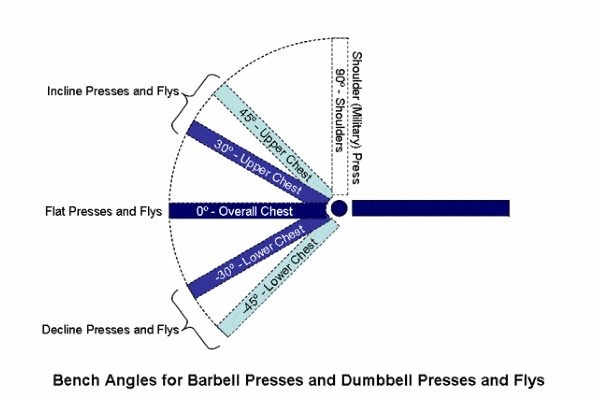 Adjustable Seat
Thankfully the 5.1s has been designed with an adjustable seat. I recommend avoiding any adjustable bench if it doesn't include an adjustable seat.
Adjustable seats are essential for incline presses. The last thing you need when pressing heavy is for your butt to slide off of the seat. An inclined seat will provide you with the stability you need.
Superior Build Quality
Bowflex has always stood out when it comes to the build quality of their products; their other two weight benches, the 3.1 and 5.1, are a testament to this.
All of their weight benches are built from heavy-duty commercial grade steel, which makes them durable and capable of taking their max capacity weight loads with ease.
The gold standard of weight benches should feel like you're training on a tank; by this, I mean stable, heavy with no wobbles. And yes, this is something you can expect from this bench, with many users praising how stable this bench is in all positions.
This bench weighs close to 70lb which is great. We need some weight for stability. Also, the bench's weight will provide us with a big clue to the overall quality of the bench, so the heavier, the better.
Lighter benches are easier to move around and store, but they're made of cheaper steel, which is far less durable, and the lack of weight makes the bench unstable.
What Makes The New 5.1s Different To The Bowflex Select-tech 5.1?
Essentially both of these weight benches are the same. Both have adjustable seats, both have 6 adjustable back pad positions, both are made with heavy-duty steel, and finally, both share the same 600lb weight capacity, so why the need for a new bench?
I think the main reason Bowflex decided to bring out the 5.1s was for one simple reason. They saw a market for a stowable version of their bench,  'can be stored up against the wall.'
This isn't anything new; stowable benches have been around for years, but it's new for Bowflex, and if you're tight for space in your training quarters, I guess this will be one very useful feature to have.
Anything I didn't Like?
The only issue I have with Bowflex 5.1s Sowable Bench is how large the gap is between the seat and backrest when in flat. This isn't a deal killer, but this can be a bit unnerving for some users when you start leaning back with weights in your hands, and you know there's a large gap there. 
Heavy-duty commercial grade frame
6 adjustable back pad positions
Durable & long 15 year warranty
Easy to assemble, comes with all tools needed
Store easilty against a wall, includes transport wheels
Adjustable height stabilizing feet – helps keep bench level on uneven floors
Some users complained gap was large between seat and back pad when the bench was in flat position
Fitness Reality No Gap Foldable 2000 Max Bench
I've reviewed a lot of gym gear from Fitness Reality, and they very rarely fail to impress. These guys build quality gym equipment, and most of it is well priced for what you get.
The Fitness Reality 200o0XL bench is their heavy-duty foldable bench. It is one of my favorites and one of the only decent foldable benches on the market.
Just like the Bowflex 5.1s, the Fitness Reality Super Max bench is built from heavy-duty steel. This thing weighs 65lb which is an impressive weight for a foldable bench.
The Super Max bench, similar to the Bowflex, boasts a ton of back pad positions for all your pressing needs and an adjustable seat for support in low incline angles.
And with 850lb weight capacity, the Supermax trumps the Bowflex's 600lb.
Is it better than the Bowflex? It's a very close call between these two. The no gap between seat and back pad is a nice touch from Fitness Reality, but it can be annoying to adjust benches with the no-gap feature.
What I like most about Bowflex is you know what you're getting from this company. They've been around a long time, and their long warranties are impressive, something Fitness Reality are not known for. Still, you get a lot of bench for your money with the Fitness Reality and the no gap feature.
Whichever bench you choose, I'm sure neither will disappoint.
To Sum Up
Bowflex has produced yet another excellent quality adjustable weight bench, perfect for people who lack space and are after an easy-to-store bench.
The Bowflex 5.1s Stowable Bench  provides everything you need from a home gym bench. We loved seeing the 90-degree incline and were more than happy to see an adjustable seat for incline pressing.
Perhaps a little on the pricey side, but this is Bowflex, and you're paying that extra few dollars for peace of mind because there's one thing you can be sure of, this weight bench will last you for years and years.