We like this bench at JHG, why? Because it's made from high-density, heavy duty steel and with a tapering back support, a quality thick padded wide seat, the versatile Bowflex select tech 3.1 adjustable weight bench will transform any space you have at home into a free weights workout centre.
Heavy-Duty Mid Range Weight Bench
Known for their high resistance technology, the Bowflex technology is even used by astronauts onboard the International Space Station. The company works consistently on improving its products to give you the customer the latest in resistance training techniques.
Bowflex SelecTech 3.1 is a great mid-range weight bench aimed at the beginner/intermediate weight lifter. It's a nice looking well-made stable bench if you can get hold of it for under a $250new then it's well worth a serious look.
4 different positions:  flat, decline, 45, and 90
Comes with removable leg holder brace for decline support
Corrects posture and stabilizes positioning for a safe, muscle-building free weight workout
Typical Bowflex quality ensures this bench is solid, the low profile design of the bench will get rid of those horrible wobbles or tilts you might see in cheaper benches.
The Bench has a 120-degree full range movement, offering a larger selection of exercises such as decline bench press and shoulder press thanks to the 90-degree option.
The shoulder press is another exercise the cheaper benches can't offer you and certainly one you will want in your workout routine, a big thumbs up from me.
Remember to measure your space before purchasing this bench, it is relatively large and heavy, measuring 52 inches without the leg hold brace and weighing 55lbs
What's the leg brace for? This helps you align your body when you're in decline position, body alignment is very important for your back, the last thing you need is a hurt back so Bowflex includes the detachable leg brace to keep your body straight when doing decline workouts.
Do I like the brace? It's ok but from past experiences, I find they can be quite uncomfortable but the good news, the leg brace is detachable. Some benches don't give you the option to take them off, so if you have trouble getting along with it, then just remove. Now to the all-important company rep!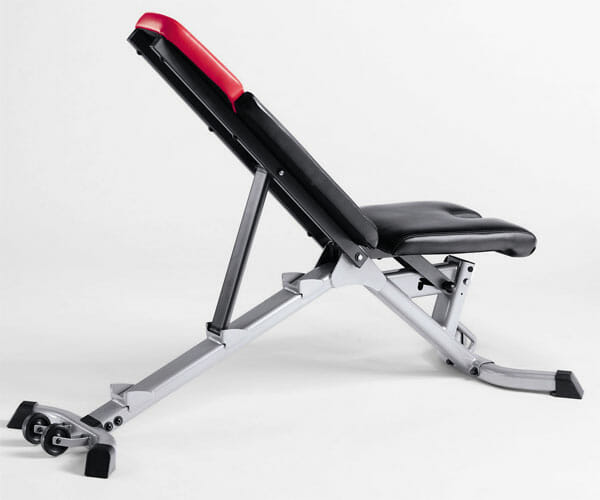 (shown with leg brace removed)
With the success of the Bowflex products, Bowflex had the cash to buy out Nautilus, a quality fitness product company in 2002.
The company's name changed a few times until they decided they liked Nautilus and this is now the parent company of Bowflex and many other fitness brands, Bowflex being their most popular, selling high-end products.
Bowflex has been around for many years, since 1986, when they released their first home gym equipment. Bowflex has built a loyal and trusted reputation since and produces some of the best fitness products on the market.
They offer long guarantees with their benches, this particular model has a 15-year frame guarantee and 6 week trial period, which is great customer service. If you don't get along with it in 6weeks you can send it back. But you will have to pay return shipping.
The Bowflex SelectTech 3.1 bench is designed well with a thick padded seat and tapering back support which will help with pressing movements allowing you more space and freedom. Just to note the seat isn't over-cushioned, there's enough to provide some comfort whilst not being off-putting to you when lifting.
Not everybody likes a tapering back supports why? Some larger guys feel they need more support when flat pressing but personally I prefer them especially for incline pressing, because it's wider at the bottom near the butt, it will give you the extra support you need.
And because the back support is narrower at the top, this, as I said earlier, will give more freedom of movement for certain exercises, a great bit of design by Bowflex…
You might think the heavier the bench the harder it is to move around but you shouldn't see this as a minus. I think a heavier bench gives more stability and tells quality.
Bowflex have given you the wheels on the back making it much easier to move this bench around if need be. All parts of the Bowflex bench are well made and with a 480lb weight and body load this bench should be good enough for most us and at a guess, I should think it would take more but I won't recommend you try.
Having a seat you cannot adjust is this bench's only problem, you will find when incline pressing, your butt might slide forward a little.
Hopefully, you should have no problems assembling the bench with easy to follow instructions,  the only complaint being they do not supply any tools for the job. You will not need much, just a screwdriver and a wrench should take around 20 – 30 minutes for construction.
For under $120 this bench is very well priced for the quality, it's a stable bench thanks to the front wide stabilizer bars which are curved, keeping more of the bench in contact with the floor.
The seat is secured by 4 bolts so no need to worry about a wobbly seat when working out. High-quality commercial standard steel will certainly help take the max weight and user load.
Bowflex's Bench is built to last. Like most benches in this price range upholstery is always questionable, thankfully Bowflex gives you a year guarantee.
Doesn't sound a lot but it's much better than 3 months like some other brands offer. Bigger guys might grow out of this bench quickly but for most of us, this bench will certainly be good enough for a good few years.
So far you will see this bench is great for flat pressing and other flat exercises, but not having an adjustable seat makes it a disappointing choice for incline bench pressing.
If you are lifting heavy, not having an angled seat will put extra stress on your lower back especially if your butt starts to slip. You could try and use the leg brace for support but for taller users, this might be an issue.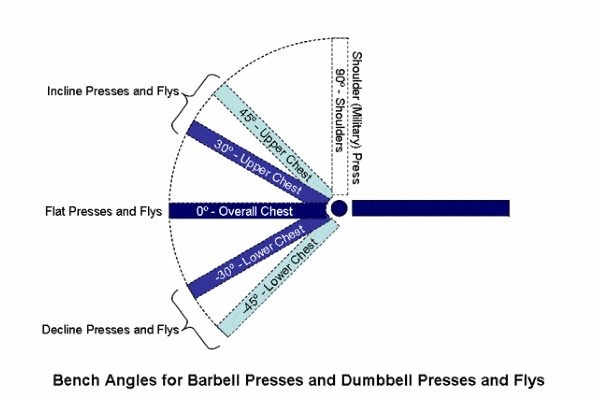 On the positive side it's great to have a decline and awesome to have the full 90 degrees for seated shoulder press. Lacks a 30-degree incline but the 4 levels do make this a versatile bench with over 30 different exercises to choose from. 
4 positions, 45, 90 flat and decline
Leg brace support for decline workouts
Frame made of heavy-duty commercial quality steel – durable long lasting
15-year frame guarantee and 1-year upholstery
The seat is fixed non adjustable
The Bowflex 3.1 is an excellent bench for anybody getting started with their weightlifting but you might want to check out Bowflex's main rival at this price point, the Marcy SB670. Especially if you are looking for a higher weight capacity for a similar price. Take a look below at one of the other top weight benches at this price point.
ALTERNATIVE TO THE BOWFLEX 3.1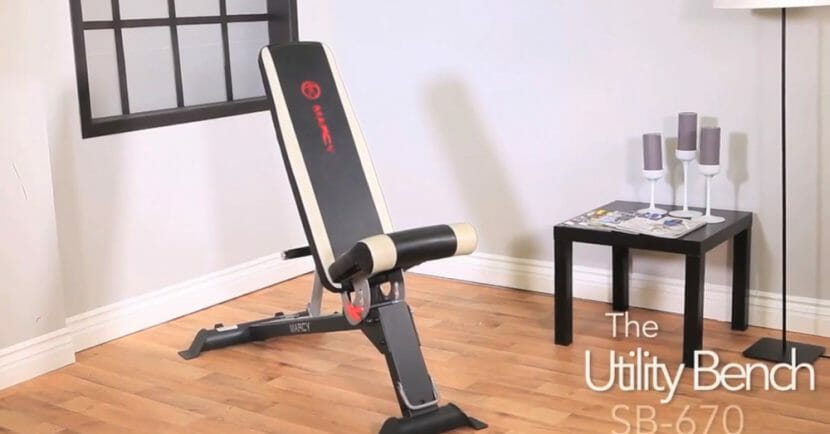 Marcy SB670 Adjustable Bench
The Marcy Sb670 has the highest weight capacity of all of the weight benches in this price range. A 600lb combined user and weight load is 120lbs more than the Bowlfex 3.1. If your looking to do some heavy dumbbell work then this bench might be for you.
The Marcy also includes an adjustable seat, an adjustable seat is something most serious weightlifters will not go without. It will keep your butt from slipping down when bench pressing at low angles, giving you a solid base to press from.
Whats more the Marcy has 6 adjustable back support positions making this bench as versatile as benches twice the price. It doesn't have the long warranty of the Bowflex but the quality is there, with a powder coated steel frame and high-density foam padding it's certainly one to check out.
To Sum Up
Another great value bench from Bowflex, well designed and solid. It's versatile with 4 positions giving you a great depth of exercises to choose from. The Bowflex 3.1 weight bench has been  built to last and with a 480lb weight load, it will suit just about any home gym.