The Marcy adjustable weight bench SB 670 has become one of the most popular weight benches on the market. And it's not hard to see why! It's solid, comfortable and made to a high standard, this is what Marcy is known for.
Users report that the weight bench really does feel of premium quality with the powder-coated steel frame and high-density foam upholstery.
With 6 adjustable positions from decline to near verticle, this versatile weight bench should suit most weightlifters, If you are looking for a well priced adaptable bench for nearly all workouts, you will love the overall build quality of this bench, it is superb.
Product Description/Features
Assembled dimensions – 52 x 25 x 46.5 (in upright position)
6 position back support, including flat to incline flat to decline
Will adapt to fit most half cages squat racks and Smith machines
Powder-coated steel frame with high-density foam in black and white upholstery
Designed for a total body workout
Marcy's adjustable bench will suit almost any weight lifter, including 6 different positions allowing for a wide range of exercises, we especially like this bench because of its combined user and weight load, at 600lbs it's nearly 100lbs more than any other bench we reviewed in the under $150 category.
It is also one of the only weight benches in this price category to have an adjustable seat.
You will be hard pushed to find a bench of this quality and with this many features at such an affordable price.
Impex fitness was established in 1980, they hold a respectable place in today's health and fitness market, specializing in home smith machines and complete home gyms for family use.
Impex consists of a variety of brands including Marcy, Competitor, Hers, Easy Outdoor and Gym Dandy for children. A well-respected company that really tries to get the whole family involved in fitness, constantly striving to develop the best equipment available.
Thankfully the Marcy adjustable weight bench has been designed with stability in mind, the wide back stabilizer bar does a great job of keeping the frame stable even when lifting heavy weights.
Marcy's weight bench has a slight tapering back support, this will allow you more freedom of movement when doing exercises such as incline flys.
The seat is wide and comfortable, the padding is made from high-density foam, this makes the experience not too soft or hard, that's perfect for a weight bench and great for this price range. The powder-coated steel frame should be strong enough for its 600lb user and weight load.
No leg holder for this bench, which I personally prefer as I find they get in the way of any serious workout, so if you are thinking of doing some decline sit-ups with this bench, I probably recommend hooking your feet under the seat if you can.
Bowflex's 3.1 weight bench is the only other bench we would recommend for you that could rival the Marcy, check out our review here. With 15 yr warranty, you would expect the Bowflex to outclass the Marcy for quality and for the most part it does but only slightly.
The Marcy SB 670 has the adjustable seat, this is the biggest weakness in the Bowflex's 3.1 armour and it will certainly sway many aspiring bodybuilders towards the Marcy.
Why's an adjustable seat important? It helps stop your butt from slipping when incline bench pressing, in doing so it will help relieve the added stress on your lower back.
An easy to assemble bench, most people will get this bench up in under 30 mins, nothing too tricky, supplied with an allen wrench, you will need one extra tool such as a  crescent wrench or socket for some parts.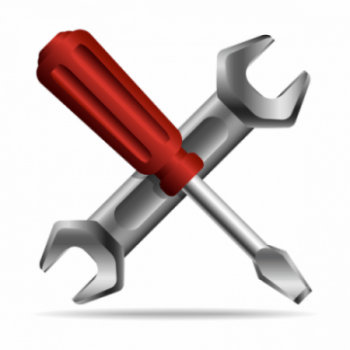 Build quality
This bench is solid and stable, the bench does sit quite high but thanks to that wide back stabilizer, the height of the bench will not cause you any wobble issues.
From what I can see there's only a 2 yr warranty on the Marcy. I was slightly disappointed, I'd expected at least a 10 year on the frame, Bowflex 3.1 has a 15yr on the fame so offering only a 2yr one might put some of you off.
I wouldn't let the warranty put you off, this really is a top weight bench for the money, the powder coated 14 gauge steel frame should hold up to more than a few years of everyday use.
Adjustability
When it comes to adjustability, the Marcy SB 670 beats all of our other benches hands down, with six positions opposed to the Bowflex's three and the only bench with the adjustable seat under $150.  This bench sure does shine with versatility.
You won't get the bench to fold completely flat for storage, with a folded height of 11′, although it does come with rear rollers making the bench much easier to move around.
The SB 670 weight bench offers over 30 different exercises to choose from, here are a few of the most popular:
Incline dumbbell bench press
Alternating dumbbell bench press
Dumbbell chest supported row
Full FID capability… flat inline decline, 6 adjustable back support positions in total!
Firm but comfortable wide saddle
Well made high quality, stable, solid
Powder coat finish will help reduce wear and tear
Durable high density, two-toned upholstery
600lb user and weight load
Adapts to fit most squat racks, half cages, and Smith machines
Frame warranty only 2years
No padded rollers for decline situps/presses? This might be a pro not a con for some
To Sum Up
An Impressive bench for the price, fully adjustable back support allows for a full range of upper body workouts. We're certain you will not regret buying this bench with the adjustable seat and high quality 14 gauge steel frame this bench will be durable and solid. Bowflex's 3.1 is the only other bench at this price point to challenge the Marcy SB-670