A common question many people ask me is how much should my elliptical cost? And there really isn't a definite answer as the elliptical price will depend on your workout needs, body size, and how much you're willing to spend for certain features, etc.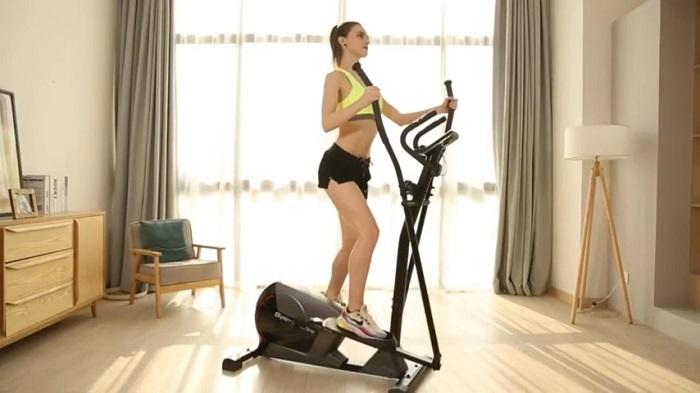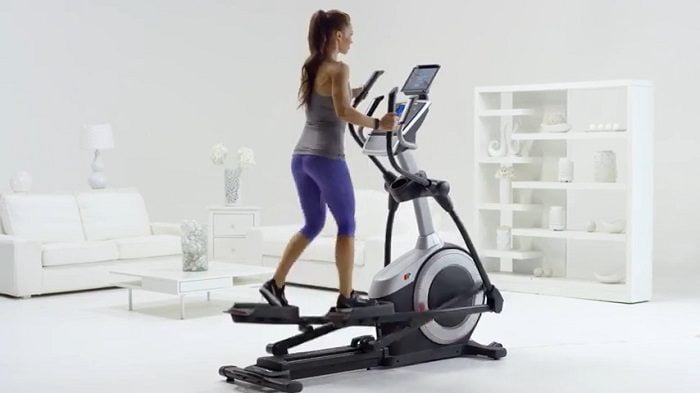 Entry-Level (compact,basic)
High-End (advanced features Large)
For, e.g., A serious athlete looking for an elliptical for HIIT training will want an elliptical that can cope with the demands of their training schedule. If that person is a large guy, a small compact elliptical won't be up to the job.
This person needs a heavy-duty machine that can cope with everyday intense use and has a long stride length to accommodate his body size.
I'd recommend this guy to check out high-end ellipticals from ProFrom or NordicTrack who build ellipticals suited to his specific needs with prices ranging from $1000-$2000
Not many of us need to spend this much on an elliptical, and most people who search for an elliptical for home use are simply looking for a well-built machine to help them lose weight, tone muscle, and increase their cardio fitness.
The cost of this type of elliptical is usually around $700. Still, it can increase way past the $1000 mark depending on how many advanced features the customer wishes to include, such as Power adjustable incline, wireless heart rate monitoring HD screens, etc.
Most Ellipticals Fall Into one of 3 Price Ranges
The nice thing about elliptical trainers is they generally fall into three separate price categories.
Entry-level $200 – $500
Mid Range $600 – $1000
High End $1100 – $3000
This general price guide can be beneficial when deciding on which type of elliptical is best for you and what you can expect to get for your money.
Let's break down all three price ranges in more detail, starting with Entry Level Ellipticals.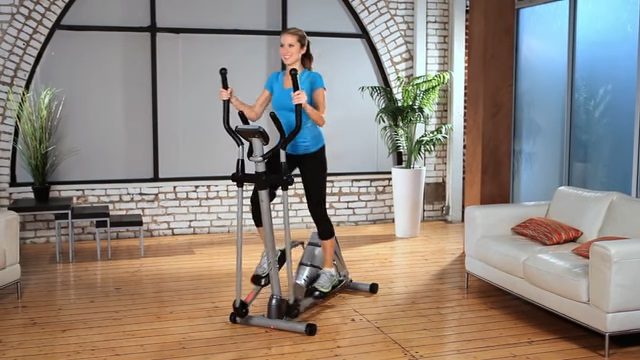 Entry-Level Elliptical ($200-$500)
Entry-level ellipticals are the most basic of ellipticals. They are compact in size, lightweight, have basic monitors, and do not include many advanced features.
Typically we can expect around 8 levels of magnetic resistance, and if you search really hard, you may find an entry-level elliptical that includes a few workout programs.
There's no wireless heart rate monitoring featured on entry-level ellipticals. However, you will find pulse sensors built into the handlebars useful for those wishing to work out in their target heart rate zone.
The lightweight build of entry-level machines means durability will suffer—the lighter the machine, the cheaper the materials used for the build.
Entry-level ellipticals are perfect for those who only want to perform light to medium-paced workouts. However, if you dont need an elliptical with all bells and whistles, a fuss-free budget elliptical can be an excellent choice.
I recommend chocking out Sunny Health & Fitness when looking for a budget elliptical these guys specialize in high-quality, affordable machines. They've been around for decades and produce some of the best budget ellipticals in the market.
Entry-Level Elliptical Short Stride Lengths
Lastly, the biggest drawback of the Entry-level elliptical, surprisingly, isn't the build quality nor the lack of features. It's actually the stride length.
Stride length is the distance between the toe of the front pedal and the heel of the backpedal when at their widest point. This measurement is vitally important as it determines how naturally you will be able to stride.
Sadly entry-level elliptical suffers from short stride lengths, some as low as 11″. Short stride lengths have a big effect on who can use the machine comfortably, with most entry-level ellipticals only promising a max user height of just 5'6″ when exercising at pace.
This isn't to say taller users can't use an elliptical with a short stride length. They can expect only for light workouts that require shorter strides.
Mid Range Ellipticals ($600-$1000)
We can expect quite a bit more from a mid-range elliptical. Ellipticals in this price bracket offer tons of resistance levels, a variety of built-in workout programs, large stride lengths, and a few offer wireless heart rate monitoring.
With companies like Schwinn, Proform, and Sole offering a few excellent ellipticals in this price bracket, we can really start to see the difference in quality as we reach the mid-range prices.
Let's take the Schwinn 470 as an example. This mid-range machine weighs 200lb, at least twice the weight of a budget elliptical this extra weight is a telling sign this machine is made from quality material. It's also going to help with stability.
Mid-range ellipticals, because of their extra weight, should feel nice and stable when exercising on them. They won't feel like a lightweight, cheaply built machine.
Mid-range ellipticals such as the Schwinn 470 or ProFrom 520E also include large stride lengths of 20″ . This allows users with a max height of 6'2″ to achieve a full stride even at pace.
We also start to see the inclusion of built-in fitness apps with popular apps such as iFIT on the ProForm and NordicTrack ellipticals and Run Social App on the Schwinn. Apps such as iFit are awesome. They include 1000s of workouts and one-to-one training sessions, but they come at a cost, so you may or may not want to take advantage of paid fitness apps.
Incline is another advanced feature that has become very piplulr with the Mid-range ellipticals, and it's a feature I highly recommend as walking on an incline allows you to target those hard-to-train muscle groups such as your glutes, calves, and hamstrings.
Low-priced mid-range ellipticals ($600-800) usually include a manual incline which means you have to adjust the incline manually.
Higher-priced mid-range ellipticals around $900-$1000 include power-adjustable inlines. A great feature that lets you adjust the level of incline from the monitor or handlebars.
Mid-range ellipticals are the most popular for home use. This is because they really do include all you need for light and intense elliptical workouts at home. And they include longer stride lengths to suit most users' heights.
Resistance strength and flywheel weight is enough for most fitness levels. However, only serious athletes may want to spend more on a machine with stronger resistance.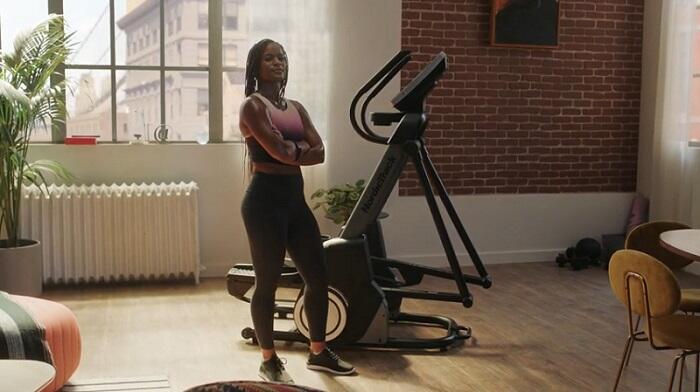 High-End Ellipticals ($1100-$3000)
High-End ellipticals are usually built like tanks, weighing up to 350lb and designed to handle heavy use from multiple users.
Machines in this price bracket are typically equipped with large color touch screens, so there's no need to use your own tablet or phone to benefit from the built-in fitness apps and workout programs.
There's no need to worry about stride length either, as nearly all high-end ellipticals include adjustable strides.
Owning a machine with an adjustable stride is a huge bonus, especially if multiple people in the household use the elliptical, as you can adjust the stride length to suit each user's needs.
Well also find the most impressive incline features; boasting at least 20 levels of power-adjustable inclines with angles ranging from 0-40 degrees and what's most impressive is the incline will self adjust depending on what workout program you have chosen or if you'd rather you can adjust yourself from the handlebars or the monitor.
Built to accommodate the most serious of athletes, you won't find any issues here with resistance strength. High-end ellipticals are the perfect choice for HIIT or any professional training schedule.
Perhaps overkill for a home gym? These machines are large. You will need a lot of space to house one.
Still, if you have the money and take your training seriously, owning a high-end elliptical can be the best choice because high-end ellipticals usually come with extended warranties, and some can last decades when maintained properly.