Looking for a suitable weight bench for home gym workouts can be time-consuming and somewhat confusing for many of us, the market is flooded with all types of adjustable weight benches some costing up to $500 and some as little as $50.
So what makes one adjustable weight bench worth $500 and another $50? In this article, we will cover everything you need to know to make sure you choose the right adjustable bench for your needs, you do not want to spend more money than you need to.
Choose A Bench That Suits Your Needs
Versatility, durability, and weight capacity are the three main factors you need to consider when looking for the right adjustable weight bench.  Think about what you need the bench for:
Are you serious about your training? ( you will need to consider benches with high weight capacity, 5-7 adjustable back pad positions, adjustable seat)
How heavy are you going to lift?
Take into consideration your strength gains ( in a year's time you will be lifting heavier weights as your training progresses)
Are you a fitness fanatic looking for a weight bench for light weight lifting workouts?
Are you a big guy who already weighs 300lb and can bench 200lb? ( you will need to consider benches with a high weight capacity)
You must decide what you need from your bench first before you choose. There's no point choosing a weight bench with a 450lb combined user and weight load if you weigh 300lbs and can bench press 200lb because the bench won't handle it and the welds will break.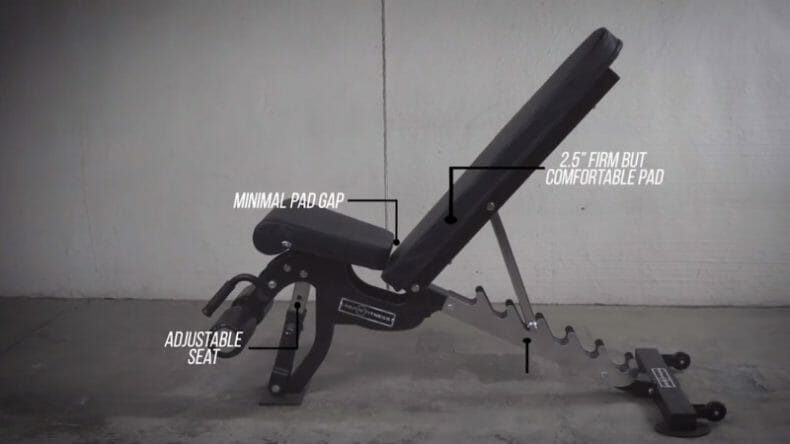 How versatile is the weight bench? A versatile adjustable bench should have at least 3 adjustable back pad positions: flat, 45-degree and near verticle or verticle. Generally speaking, the more back pad adjustment positions the better, but three is the minimum I'd recommend you choose.
Having a minimum of 3 back pad positions will allow for exercises that require a flat bench, such as bench presses, the 45-degree angle adjustment will allow for incline workouts and lastly the verticle or near verticle will give you the option for exercises such as seated shoulder press.
Typically the higher the price tag the more adjustments angles offered but there are a couple of excellent benches for under $150 that offer excellent versatility which you can see in our reviews below.
Having the option of adjusting your seat is, for most serious bodybuilders an absolute must for support in incline positions, an adjustable seat saves your butt from slipping down the bench when pressing.
You won't find many budget benches with an adjustable seat, and if you are not so serious about weightlifting  then this is one feature you could go without.
But for any beginners wanting to take their training to the next level I'd recommend buying a bench with an adjustable seat now, as you will need one later on especially when you start to lift heavier weights.
Weight capacity is very important and you need to take time here to consider just how high a weight capacity your training will take you.
Remember weight capacity should include your body weight and how much weight you can lift. If you look at a bench and it states a 500lb weight capacity this normally means the combined weight load.
Some people make the mistake of thinking this is the maximum weight you can lift using this weight bench but forget it's the combined maximum weight of both user and the lifted weight.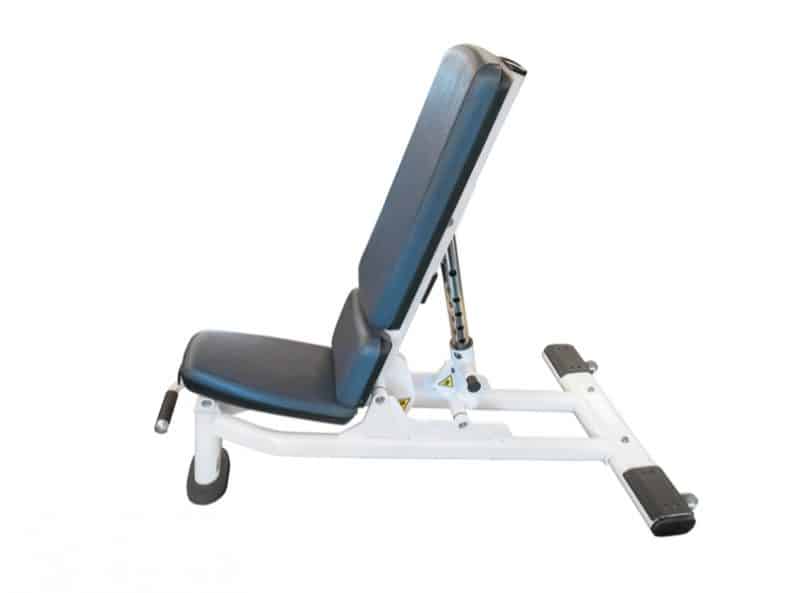 It's rare to find a decent quality adjustable weight bench for under $150 with a combined user and weight load capacity over 600lb, most budget benches max weight capacity is around the 400-550lb, benches above this capacity cost more.
Bare in mind 500lb weight capacity is enough for most people so buying a bench with anything above this is for the more serious bodybuilder or strength trainer.
Build Quality & Durability
Sturdy is what you are looking for in a weight bench, minimum wobble built like a tank, heavy duty 11 gauge steel,  high capacity long guarantees and a minimum of 5 adjustable back support positions, this is what a $400 bench should be built like.
If you haven't got that sort of money to spend on a weight bench, then at the very least you need to make sure the weight bench is stable, a slight wobble is ok but anything more and the bench can become dangerous.
Take your time to read through a few of the Amazon reviews and see if anybody is reporting any wobbles.
Check for the length of warranty offered, if you can get a two-year guarantee on a budget bench then you have a good idea that this bench will be well built and last a few years. Benches between $200 – $400 should offer a longer warranty.
Seat padding is also important, high-density foam is the gold standard, anything over  3″ is too much, over-cushioned benches can cause you to be unstable when lifting, you don't need it to sleep on you need to train on it, the harder the better when it comes to the cushioning of the upholstery.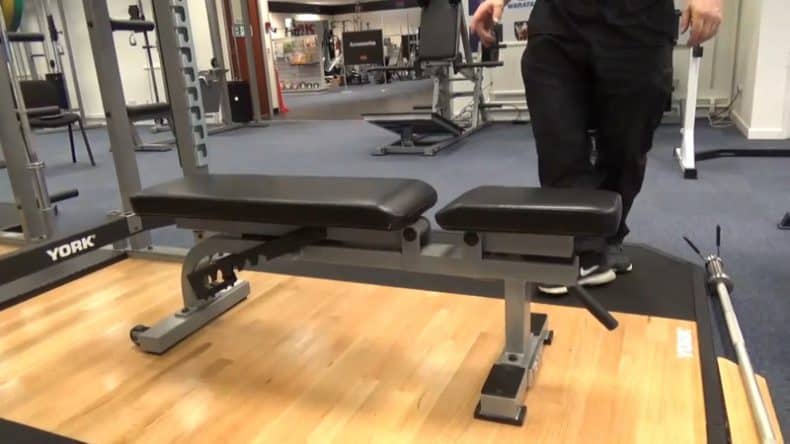 You will find it is the upholstery that normally goes first on any weight bench, take a close look at the warranties, the long warranties normally refer to the frame of the bench and not the upholstery, the upholstery has a separate warranty, this is normally much shorter. Stay away from a bench that offers less than a 6 month warranty for the upholstery.
Note: Back pads on some of the budget benches can be unusually short, tall people should pay close attention to this,  support for your back and shoulders is crucial when decline pressing. Look for 42″ and over.
Top 3 Adjustable Weight Benches Under $150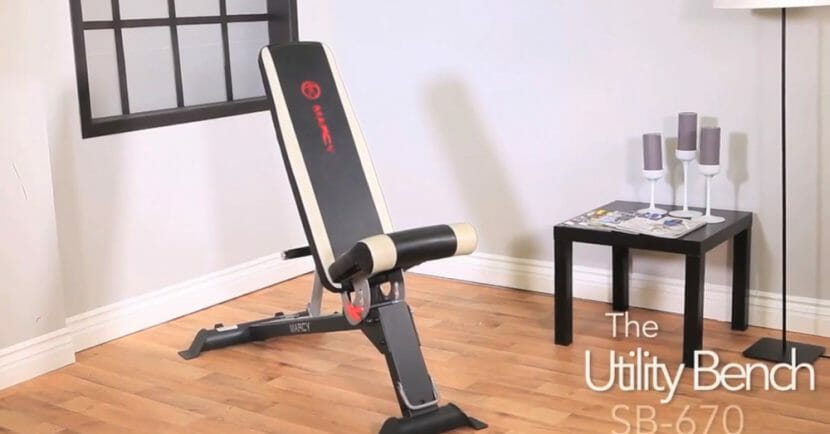 Marcy SB 670, 6 adjustable positions, adjustable seat. 600lb weight capacity. 2 yr frame warrenty.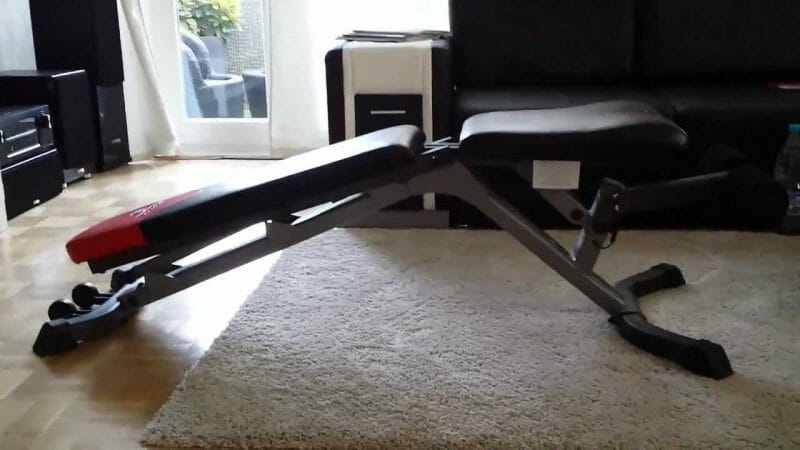 Bowflex 3.1, 4 adjustable positions, 480lb weight capacity. 15 yr frame warrenty.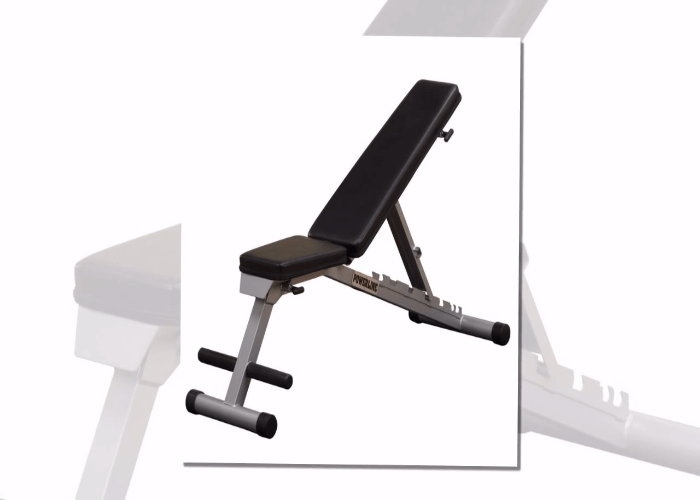 Body Solid Powerline PFID125X, 7 adjustable positions, 500lb weight capacity, 10 yr warranty.
Top 3 Adjustable Weight Benches Under $350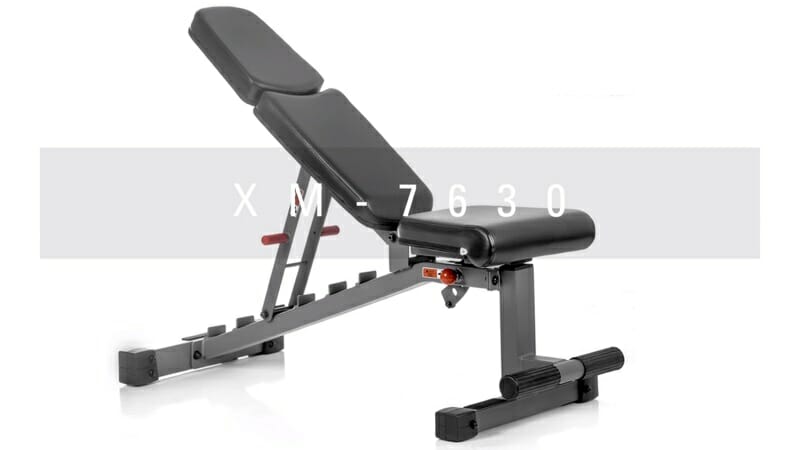 Xmark XM760, 7 adjustable positions, adjustable seat, 1500lb weight capacity, lifetime warranty.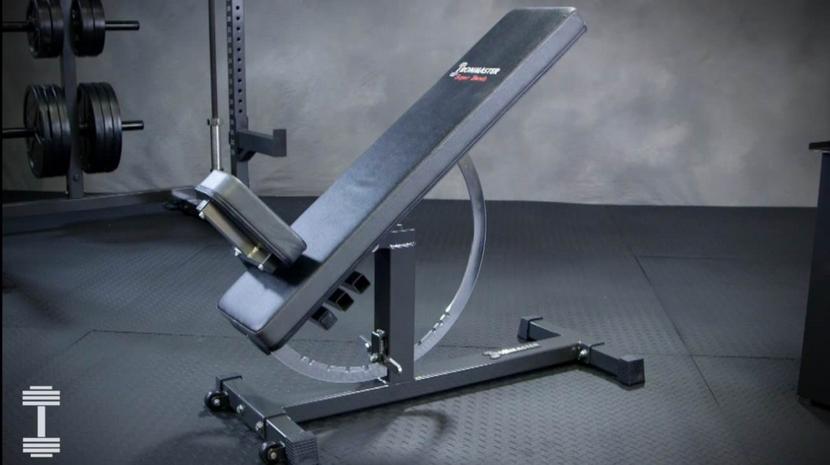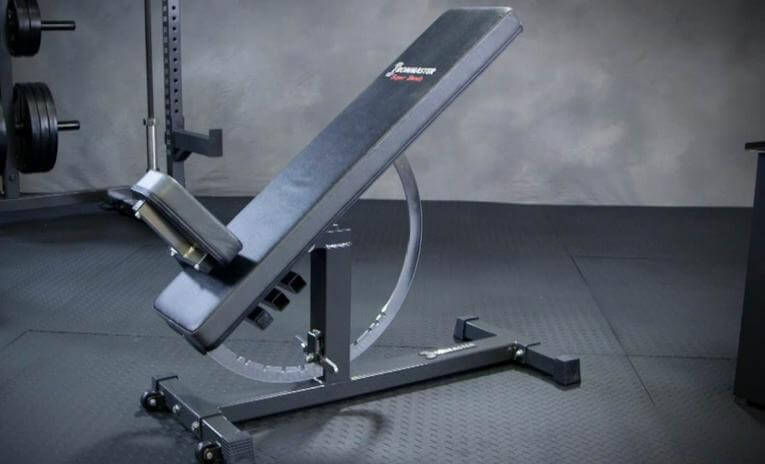 Ironmaster Super Bench, 11 adjustable positions, 1000lb weight capacity, attachments availiable. Adjustable seat.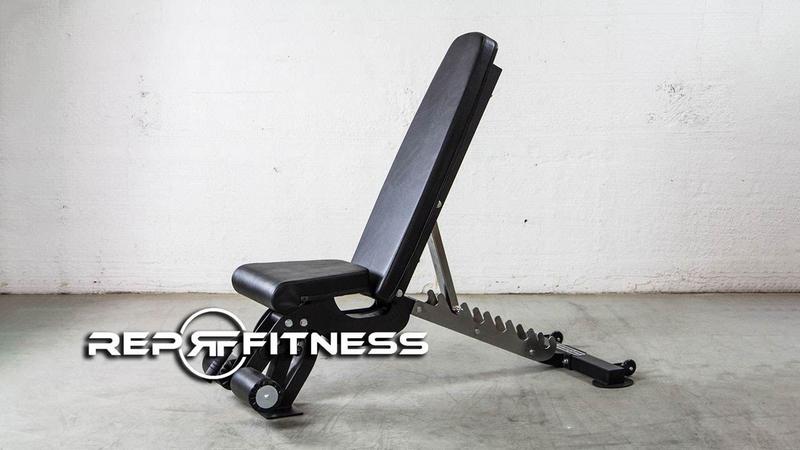 Rep Fitness Bench, 7 adjustable back positions, adjustable seat, 1000lb weight capacity. 10 yr warranty.