The Xmark adjustable weight bench kicks butt, with a full FID adjustable range including -20 to full verticle, the XM-7630 will make the perfect home gym weight bench.
Xmark XM-7630 – Heavy Duty Adjustable Bench With 1500lb Weight Capacity.
The build quality of the bench is superb, and you'll have no troubles with the weight capacity, a whopping 1500lb combined user and weight load is enough for any weightlifting enthusiast.
The bench comes with a lifetime warranty on its 11 gauge superstructure frame, something we love to see on the high-quality benches. It shows the confidence that Xmark has in their fitness equipment, and gives you the reassurance this bench will last.
With its commercial-grade strength, full range of adjustments including the all-important 90 degrees full verticle, adjustable seat and lifetime warranty you may never need to buy another bench.
1500 lb combined user and weight load capacity
7 position adjustable back pad
Extra thick 3″ Duracraft padding covered in sweat and tear resistant Duraguard vinyl
3 position adjustable seat
Product Dimensions 60″ x 22.5″ x 50.5″ (upright position)
Built-in transport wheels
A no-nonsense commercial gym standard  heavy duty weight bench, built like a tank with a 1500lb weight capacity
Who has Xmark made this bench for? Just about anyone looking for a stable well-made bench. From a beginner who is looking to get years from a bench, you will love its versatility and durability and if you're a seasoned lifer you will love its 1500lb weight capacity, awesome for heavy dumbbell work and racks. It's just about all you need from a home weight bench.
You will not find many benches on the market that offer such great build quality and design at this price
A company well known for making high-quality weight benches, Olympic weight sets, decline core benches bars and some great high-grade rubber gym flooring. I've read many reviews regarding Xmark fitness products and nearly all are full of praise for their high quality and service.
A fantastic simply designed bench, incorporating all you need for full upper body workouts. The ladder type adjustment I personally find to be a more solid system compared to the cheap lock and pin system some of the budget benches use.
The ladder works by simply lifting one of the support bars provided and then slides the bar into one of the adjustment placements.  This system makes the Xmark bench quick and simple to adjust.
Skid-resistant feet keep the Xmark XM-7630 glued to the floor, couple this with front and rear stabilizers and you have a very stable weight bench.
Designed for just about any home gym the 1500lb, yes 1500lb weight capacity will suit the most seasoned weight and strength lifers and just about anyone else who plans on taking their workouts to the next level.
An adjustable seat adds to the xm7630 versatility, 3 adjustment angles in total allow support for your lower back with incline presses and makes it a whole lot easier for you to hook your legs under the support bar when in decline position.
It's as stable and solid as any commercial bench you might find at your local gym. The only feature the bench lacks is its ability to add any extra attachments such as a leg curl or preacher.
The 7630 is heavy thanks to the quality materials used to make the bench, but Xmark has included the built-in transport wheels and a moving handle to make this bench quick to store or move in and out of power racks.
This bench does not come fully assembled but there have been no reports of this bench being difficult to assemble, you will need a socket wrench and a screwdriver and it should take 30-60 mins to assemble.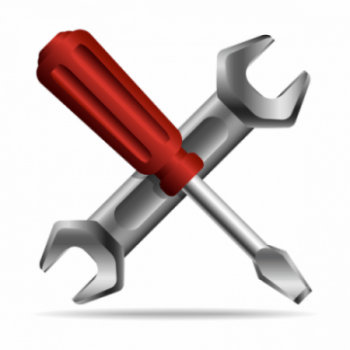 Probably the best built full FID weight bench available today, built from 11 gauge steel, Xmark fitness offers you a lifetime guarantee with their bench. I can't see any reason why you would need to buy another bench again.
This bench offers you everything you need whether for dumbbell workouts or rack work there's nothing this bench can't handle.
Extra thick 3″ high-quality Duracraft padding covered in sweat and tear resistant Duraguard vinyl, should provide you with the right amount of comfort when exercising, and many people who have owned this bench say even after a few years of use the bench still looks new, which is great news because it's normally the upholstery that is first to go on any weight bench.
You can't beat this bench for versatility with 7 adjustable back support positions  -20 0 20 35 50 65 85 degrees each of these positions has been clearly marked for you, so you can choose the right work out angle for each exercise.
The Xmark adjustable weight bench features an adjustable seat, great for keeping your butt from slipping when incline pressing, it will also take some of the stress off the lower back and most importantly it will keep you in a comfortable position, stopping your pressing power being compromised.
High Capacity combined user and weight load of 1500lbs
Commercial quality 11 gauge 2″x 3″ steel construction
Ergonomic 3 position adjustable seat
7 adjustment back support positions ( ladder system)
Tear, sweat resistant durable upholstery
No options to add attachemnts
To Sum Up
We couldn't find any real faults with this weight bench by Xmark Fitness, a superb quality bench to suit all weightlifters needs. Probably the best-built bench on the planet for home use, its simple, solid, stable design, and 1500lbs weight capacity should be enough to persuade anyone to take this bench seriously.