The Ironmaster Super Bench is becoming a popular choice for weightlifters looking for versatility and weight capacity.
Loaded with features it's one of the best pieces of kit you will get your hands on outside of a commercial gym. This rock-solid weight bench comes in at a reasonably affordable price.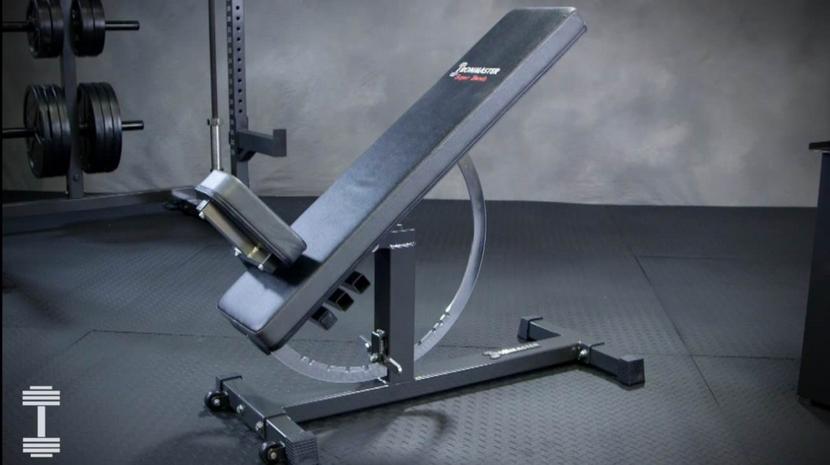 Great for use in any home gym or garage it will not disappoint even the serious lifters.
Made from a combination of 11 gauge steel for the mainframe and up to 14 gauge in other parts. The Ironmaster weight bench is constructed to be tough, surprisingly this bench is light, only weighing 67lbs, making it remarkably easy to move the bench around to different workout areas.
Super heavy duty 1000lb rated
Product dimensions – 44″ x 18.8″ x 21″
Optional attachments add even more versatility
Pad dimensions – 44″ x 10″ x 3″
11 adjustable back support angles +/- 0º, 5º, 10º, 20º, 30º, 40º, 50º, 60º, 70º, 80º, 85º
One of the most, well actually I think it probably is the most versatile bench in this price range, you will be able to do any upper body exercises you can think of.
Add in the extra attachments, which can be bought separately from Ironmaster with this bench, and you will have a pull-up bar, leg curl extender, dip attachment and an attachment for decline pressing and crunches. It truly has more features than any other bench we have reviewed.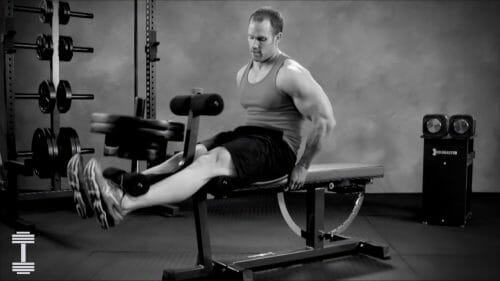 A family owned business, Ironmaster has lead the way in innovative personal strength training equipment.
Founded in 1978 the company has gone from strength to strength over the past 3 decades, with over 30% of its business coming from repeat customers and referrals. Ironmaster has grown in popularity: it brought its home strength training equipment into Europe in 2008 where it has proved to be very popular.
Designed primarily to be very versatile, the super bench does work extremely well as a flat bench. You start with a flat bench and when you need to incline press you can add the seat simply by sliding in the seat attachment and to decline you add their decline attachment.
The seat is a nice piece of design by Ironmaster with the removable attachments, I like their thinking.
What's great about this, is that you eliminate the problems most adjustable weight benches take on, such as the problematic gap between the seat and back pad that the standard adjustable seats create.
But with this design does come a problem, because of how the seat attaches to the bench, the incline combined max user and weight load is only 600lbs.
If you are a big guy you might find this bench has a too low capacity in incline, and at this price it might not be the best buy for some…You might want to consider the Xmark adjustable bench with a 1500lb capacity around the same price mark.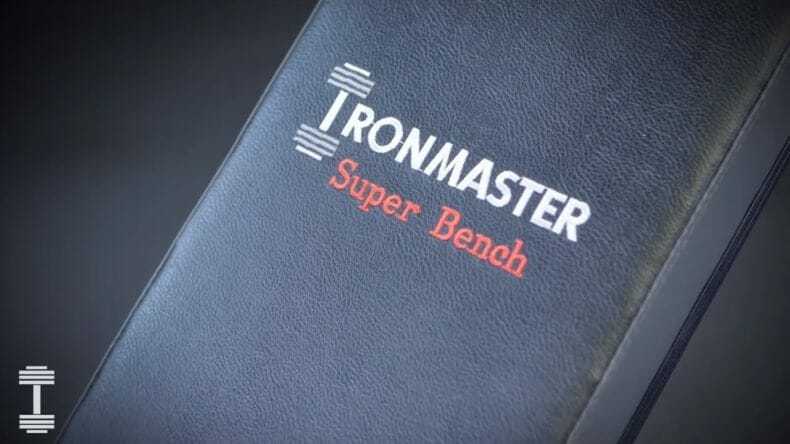 Although this is one of the better designed adjustable benches it still has a few issues when its flat, compared to most flat utility benches it's 4″ short of the recommended 48″ long.
Ironmaster's bench is only 10″ wide, compared to the preferred 12″ whilst the length probably won't cause too many problems the width may be of some concern to larger lifters as the lack of width will not give the lats enough surface area to  support the shoulders, and injury over time could be a problem.
Another issue some lifters might not like with this bench is the height, 20″ from pad to floor is a little too high for my liking, giving that flat utility benches are 17-18″ high,  if this is a problem it can easily be sorted by putting a couple of 1-2″ blocks under your feet when flat pressing.
We like the frame design, unlike the tripod style frame, the Ironmaster bench makes contact on all four corners, again similar to a flat utility bench but what this does do is it makes it much more stable in the higher incline positions, where the tripod suffers.
This super bench is light at 65lb and has transport wheels integrated into the rear stabilizers making it very easy to move in and out of racks.
You will be happy to know the Ironmaster bench arrives completely assembled apart from the feet, you will have to attach those with the 4 bolts provided, assembly time 5 mins.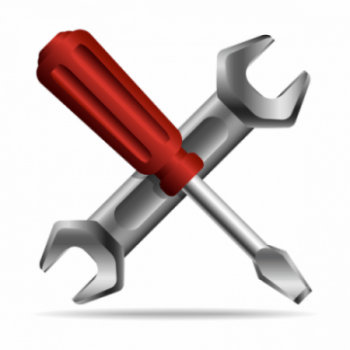 The Ironmaster super bench is about as solid as they come in all positions, made from 11, 12 and 14 gauge steel. The main frame is 11 gauge steel and coated to resist scratches and rust, the super bench has been built with utmost stability, and durability in mind.
The chromed parts give the bench a nice look and the attachments are of top quality, made from high-density steel fitting into the bench seamlessly.
The upholstery is made from heavy-duty vinyl and should last for years. I have read many reviews for this bench and so far there have been no complaints about the durability of the upholstery.
With all of the weight pivoting on the central post, I expected the pad may have some play but remarkably it makes for one of the most stable benches we have reviewed in both flat and inclined positions.
This super bench has to be at the top of the pile for adjustability. This bench has 11 positions  0º, 5º, 10º, 20º, 30º, 40º, 50º, 60º, 70º, 80º, and 85º and again in decline, and 3 seat positions not to mention everything you can do with the extra attachments (sold separately), we'll talk about those in a min.
No room for any complaints here you can bench press, and overhead press all at different angles to suit your workouts.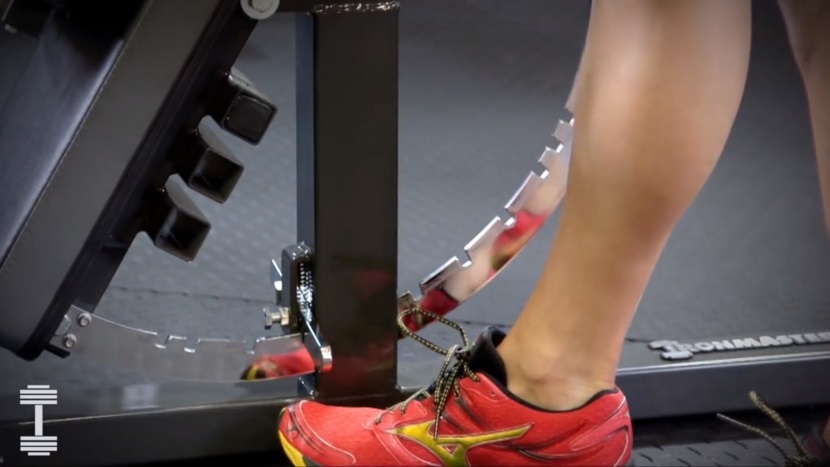 The seat as we touched on before has 3 positions and provides you with the perfect angle for incline pressing and because of the way it has been designed it is perpendicular to the back pad, it gives the support needed to stop you slipping down the bench, keeping pressing power at a maximum.
But because of this design, the seat will remain its biggest weakness lowering the weight capacity to 600lbs in incline.
It should be noted that many of the adjustable positions are decline and you will need to buy the attachment for decline workouts.
Now to the adjustment mechanism, what's great about the adjustment mechanism is it's placed in such a way that there'll be no worries of hitting it when moving around the bench.
It's super easy to use, simply push it up with your foot to change the angle to the one you want. Check out the video at the end of this article.
With an array of attachments including the dip attachment, the crunch attachment, the pull-up attachment and the leg curl attachment this bench wants to turn your space at home into a full home gym and the good news is they are all made from high-density steel and are comparable to the quality of the main bench.
The first attachment is the dip attachment a nice piece of kit for the Ironmaster bench, is it worth it? Yes, out of all 6 attachments I think this is probably the best and most usable attachment of them all.
That said you might want to watch your ceiling height with this bit of kit as I have read a few complaints from customers saying their ceilings are too low, not a design fault just a good idea to research first before buying home gym equipment.
"What is most impressive is that the dip bar can be turned forward, so the handles are toward the cushion side of the bench, ideal for abdominal work, leg raises (for hip flexors), etc.
"I can even do dumbbell hamstring curls by using a 45 -degree bench, being on my stomach (prone), keeping myself in place with the handles facing upward-forward, and gripping a standing floor dumbbell with my feet for the curls. Your imagination is the only limit", says one user.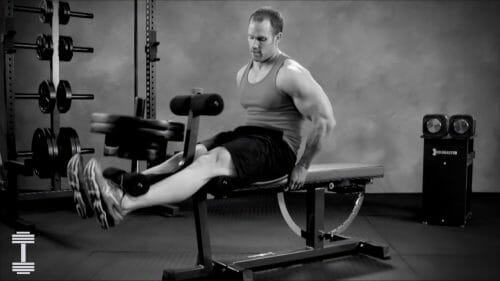 I know this is an important feature for a lot of people when considering which adjustable bench to buy,  personally, I find declined pressing is overrated and weighted dips actually add muscle mass on the lower pecs quicker for me.
I never thought it was a particularly great idea having all that blood rushing to your head when you're holding a couple of heavy dumbbells in your hands but if you are like many and like to decline press and do decline ab crunches then this attachment may be an essential purchase for you.
The crunch attachment is adjustable by height, so should suit most users and because of the design of the attachment only your butt, back and shoulders will be on the back pad and the rest of your lower body will be around the crunch attachment. So no need to worry about the lack of length in the back pad. 
Theres a few other useful attachments that come with the bench but this review was only meant for the basic version of the bench that retails at $319 without the decline or dip attachments.
I said a few words about both just because they are probably the ones you would get the most use out of. And honestly, if you end up buying all of them the bench is going to start costing close to $1000.
High 1000lb flat combined user and weight load capacity
Rock solid in flat decline and incline
Comfortable supportive high-quality upholstery
Great price for such a well made versatile stable bench
Very versatile, 11 decline and incline angles
Lots of available accessories
10″ back pad may be too narrow for some
Attachments are expensive
A quick look at the bench
ALTERNATIVE TO THE IRONMASTER SUPER BENCH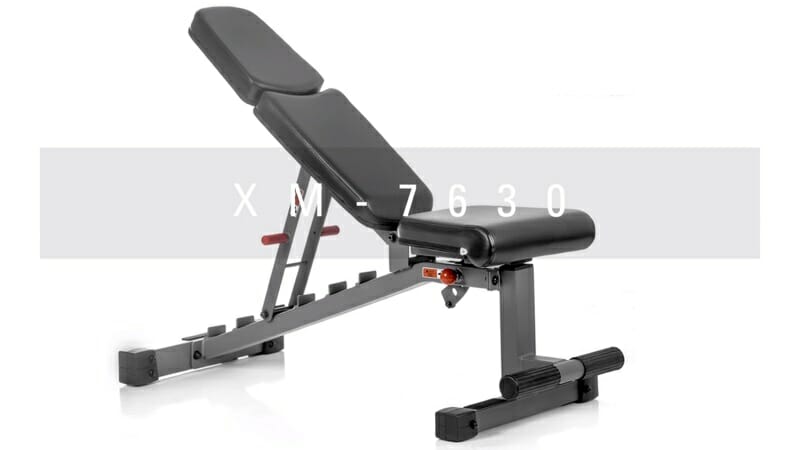 Xmark XM - 7630 Adjustable Bench
Ironmasters Super Bench is certainly an awesome bit of kit for your home gym, but if you are still undecided and you would like to know the Ironmasters nearest rival, then you'll need to take a look at Xmarks XM – 7630.
This bench is a tank!! 11 gauge steel structure, full FID capabilities from -20 to full verticle and an adjustable seat, 3-inch thick sweat resistant dura craft padding, the XM 7630 bench actually came joint first with the Ironmaster Super Bench in our Best Bench under $350 marathon article.
What you get here is a no-nonsense commercial grade adjustable bench, it's probably the toughest bench on the planet, there isn't much that's going to break this beast of a bench and with a 1500lb max weight capacity I doubt anyone will be outgrowing this bench any time soon. If you would like to take a closer look at the bench please click the link below
To Sum Up
The standard bench is an awesome buy on its own. For an adjustable bench I'm surprised how good this bench is in flat, and to be just as stable in incline makes the Ironmaster Super Bench an invaluable buy for most weightlifters. 
It isn't far off commercial standard with just the incline weight capacity letting it down for the more serious lifter. Otherwise, it's one of the best adjustable benches on the market today and a worthwhile buy for any home gym.