Cap Weight Bench
At first glances, the Cap Barbell Deluxe Utility Bench seems to be a very versatile, stable bench for the price bracket. Packed with features including an adjustable seat and posts for attaching resistance bands, the bench offers a little more than other benches at a similar price.
Full-Size adjustable bench, with a max weight load of 500lbs 
With 7 adjustable back support positions and 3 different seat adjustments, there are over 30 upper body exercises to choose from. The Cap Barbell bench is a thoughtfully designed home gym weight bench with steel construction throughout.
53″L x 27″W x 45″H (in upright position)
Combined used & weight load – 500lbs when flat and 410lbs inclined
Integrated posts for stretch band workouts
7 adjustable back positions
The Cap Barbell will not suit all weightlifters, this is a beginner/ intermediate bench, while its 7 adjustable positions will appeal to some serious weightlifters the user and weight load might be too low for the more seasoned trainer.
Although it will take some heavy dumbbell work, the 400lb max incline weight load will isolate this bench from the bigger guys needing a bench for heavy rack workouts.
What Cap does offer you, is a well made stable bench for a beginner to start training at a price that's affordable to most.
From their name you might have guessed that Cap Barbell specializes in free weights and you would be right, for the past 25 years Cap Barbell's main focus was the manufacturing and distribution of free weights.
When they started out they did produce a few benches, but now 25 yrs on their weight benches receive as much accolade as their free weights. Cap Barbell is a well-known company making quality fitness equipment at an affordable price.
Surprisingly this bench is light at 42lbs but has been designed in such a way it feels almost as solid as a bench twice as heavy, rear and front stabilizers give the caps bench an acceptable amount of stability.
The back support and seat come with well-made upholstery,  cushioned with just the right amount of padding for comfort. The back support has been well thought out, tapering from midway up, allowing you to move more freely when doing pressing exercises.
People over 6 foot may struggle with the length of the back support, an issue normally found with budget benches, you may want to take a look at the Marcy or Bowflex benches with a longer back support.
No decline option with the Cap but that's no biggy, decline pressing is overrated, try some weighted dips, you'll add mass quicker.
Awesome to see an adjustable seat in this price range, great for lower back support when incline pressing, it will help to stop you slipping down the bench. You will not find many benches with an adjustable seat for $120, it's definitely one of its major selling points.
Stretch band posts are also included with this bench, great for light workouts and a first for me, I've never seen these on a bench before, but a great option to have. "An industry first feature also allows the bench to be used with resistance tubes or bands to incorporate low impact resistance exercise alternatives to your exercise program (great for rehabilitation and senior strength building)," says Cap
Best Weight Bench Under $150 Guide And Reviews
You should have no issues assembling the Cap bench, most people have found this bench easy to put together and should take no longer than 30 mins.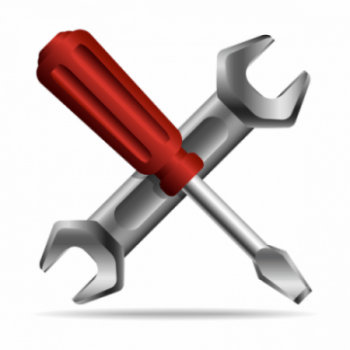 The bench is of full steel construction, but there have been a few reports of a wobble which is a bit concerning, wobbles normally a warning sign for poor design and poor quality. Wobbles can be dangerous, the last thing you want is a bench toppling over especially when you have heavy dumbbells in your hands.
Cap's bench is light, weighing 42lbs! Great for picking up and moving around but I prefer a bench a little heavier gives me the assurance of quality and sturdiness.
Overall this is a well-made bench and on the whole, it's sturdy enough for some heavy lifting. With a reasonable combined user and weight load of 410 incline and 500lbs flat, a beginner should get a few years out of this bench.
I find it slightly concerning that Cap Barbell only offer a 30-day warranty with this bench, compare this to the similarly priced Bowflex 3.1 who offer a 15-year frame guarantee! It doesn't fill you with much confidence for the durability of the Cap's weight bench.
On the positive side, Cap do offer you transport wheels integrated into the rear stabilizer bar, couple that with the lightness of the bench it should make this an easy bench to move around.
This is where the Cap Barbell Dulux utility weight bench excels, 7 adjustable back support positions including 90 degrees for shoulder press is impressive, mirroring the number of adjustments a commercial weight bench has. .
An adjustable seat as mentioned earlier is a very useful feature especially for incline pressing, stopping your butt slipping down the bench. For versatility this bench scores top marks in its price range.
Adjustable benches really do open up your exercise options, with Cap's 7 adjustable back positions the bench will allow you to do more than 30 different exercises, here are just a few:
Incline dumbbell bench press
Alternating dumbbell bench press
Dumbbell chest supported row
If you are still undecided on the right bench for you, please check out our best adjustable weight bench under $150
here…
The review features the Bowflex's 3.1 and Marcy SB 670, two of the most solid weight benches in this price range.
To Sum Up
What we liked most about the Cap Barbell Bench was its versatility, 7 adjustable positions and an adjustable seat make this bench a worthwhile purchase. For beginners, this bench should cope whilst you grow and start to lift heavier weights. The short 30-day guarantee does make me doubt this benches durability.