What Are The Different Types of Treadmill?
If you have a busy routine and cannot attend your gym, owning a treadmill is an amazing option for keeping yourself fit and healthy. It helps you to increase your heart rate,  strengthen your heart, and as a result, your blood circulation is automatically improved.
If you are on a weight loss journey, then running is a great option. The Treadmill is one of the most impressive cardio options for burning calories, burning as many as 300 calories in a 3o minute session.
The best part of owning a treadmill is that you can exercise in any weather condition and avoid the hazards of running outside; for example, you don't have to face cars or uneven surfaces, which are commonly faced by us during road running or jogging on the track.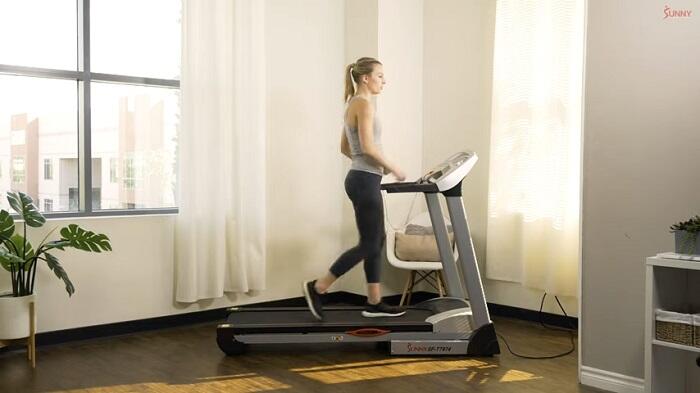 Research First
If you are a fitness enthusiast and want to buy a treadmill for your home or commercial use, you need to do proper research and consider different options available on the market.
In this article, I'll go through all the different types of treadmill on the market right now and hopefully save you a ton of time researching. We'll take a look at manual treadmills, motorized, hybrids and medical, so by the end, you should know which type of treadmill is best for your fitness needs.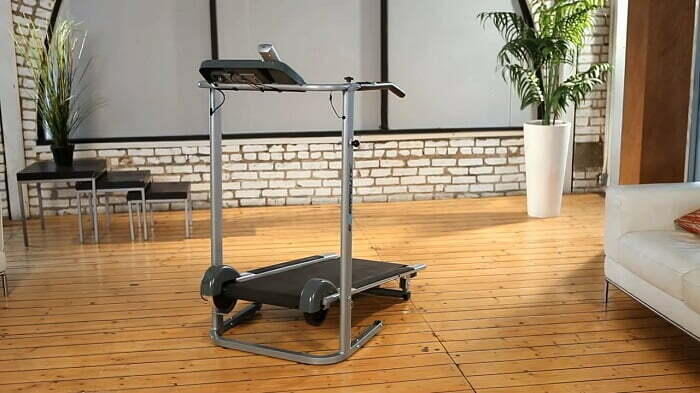 Manual Treadmills
Let's start with the manual treadmill. In this type of treadmill, the user moves by using his own effort (self-power). The user needs to set the load and magnetic attention and then can start running. Manual treadmills need motivation because you are free to move at the speed of your own choice.
Manual treadmills are easily available in the market; they are lightweight and cost much less than other types. Compared to other models, they have limited features, shorter belts, and durability issues. 
Manual Treadmills Designed For Walking
The design of a manual treadmill lends itself to walking instead of running and there are also a few chances of getting hurt because the belt won't start until you start working on it. In addition to this, there are lesser chances of falling.
Other features of manual treadmills include cushioned handles and a strong running belt.
Manual treadmills are best suited to beginners. This kind of treadmill can help you work out to maintain a good fitness level, and when you complete your workout, you will feel that you have accomplished something huge, which motivates you to stay in good shape.
The prices of manual treadmills range from $100 to $300.The largest one is approximately 50 inches long, has a bit of 24 inches, and is 47 inches in height.  The size of this machine also varies and the smallest size is almost 39 inches long, 20 inches wide, and has a height of 43 inches.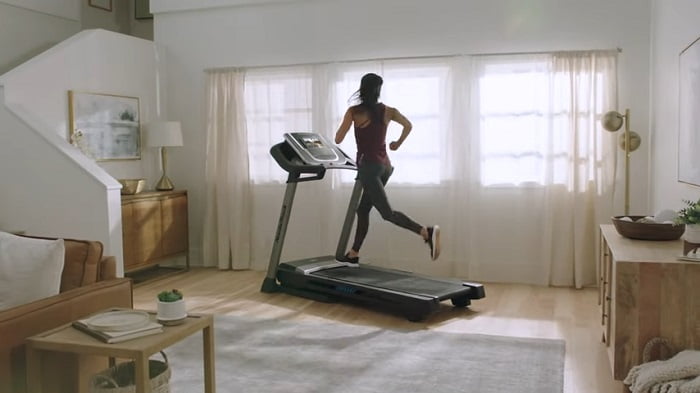 Motorized Treadmills
Motorized treadmills are also known as electric treadmills, and they allow the user to set the pace of the workout. Electric treadmills allow the user to increase or decrease the degree of incline on which the user is comfortable.
The difference between a manual treadmill and this kind of treadmill is that it operates on electricity, and designs are more complicated. If you want a motorized treadmill in your house, it needs a permanent location because they are heavier and cannot be moved easily.
Motorized treadmills are mostly used for commercial purposes, and you will see them in professional health clubs and fitness centers. Electric treadmills give the user an amazing exercise experience and make exercise comparatively less painful physically and mentally.
Both beginners and experienced users can use motorized treadmills.
This machine features a large screen for streaming videos to enhance your workout. You can also measure things such as heart rate, calories, and speed. It can go up to 12mph. It is approximately 72 inches high, 40 inches wide, and has a length of 70 inches.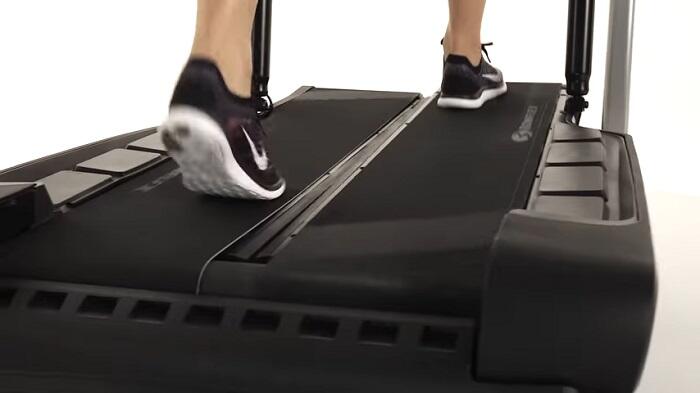 Hybrid Trainers
If you want the benefits of a treadmill and a trainer, then the hybrid treadmill is the best option for you, also known as tread climbers.
This machine has many amazing features and is a combination of 3 in 1. It consists of two independent treads that allow it to go up and down and can be used as ordinary treadmills and as a stair climber.
This kind of treadmill is costly. And for the price of one machine like this, you can buy yourself a good treadmill, and an elliptical machine, with some extra money, leftover.
The features of this treadmill allow a fast and simple transition. You can switch from a treadmill to an elliptical, and you can also switch from a stair-stepping machine back to a treadmill.
It is equipped with oversized walking belts and also comes with a warranty. The moving belts are large and cushioned and also have a programmable LCD for measuring heart rate, speed, and other things.
The best thing about this treadmill is that you never get bored by doing the same exercise every day. If you want the treadmill and another type of exercise together, this is a good option.
The sizes of this kind of treadmill are variable, but most commonly, they are 60 inches high and have a length of 57 inches. You can use this for your home and also for commercial purposes.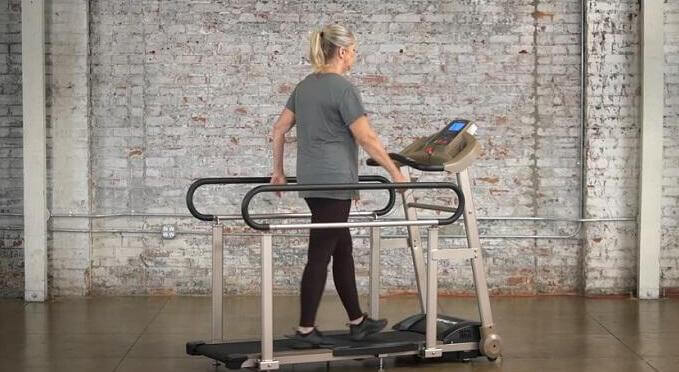 Medical Treadmills
Medical treadmills can be used in gyms and fitness centers. They are designed to be operated digitally and the reason behind this is that they need to be accurate all the time.
In most cases, this machine is used to help doctors to do certain measurements of patients for different kinds of health conditions.
During designing this treadmill an important thing that is kept in mind is that it is made with fewer moving parts to avoid wear and tear. This is the only way that we can make them long-lasting.
While making the machine the comfort of the patient is kept in mind and its operation is quiet so that the surrounding areas are not disturbed.
Medical treadmills have extra-large sizes. For example, the running platform can be more than 5 feet long in size, 30 inches wide, and approximately 4 feet in height.
Medical Treadmills have easy-grip handles so that the patient can exercise comfortably, and their speed range is approximately 0- 10 mph.
This kind of treadmill also can determine the stress level of a patient and this is the reason that they need to be accurate and comfortable.
Since this machine has to be used in a medical setup, it is not limited to one person. And this is the reason that it is very compatible and can easily accommodate a patient that weighs up to 400 pounds. Medical treadmills include long handrails to accommodate patients with mobility problems and have extra features such as emergency stop buttons.
This kind of machine always comes with a warranty and technical support from the manufacturer.  Medical treadmills have to work effectively on patients of all fitness levels and sizes, always to be manufactured with perfection.
While designing medical treadmills, the companies keep in mind the patient that will use the machine. Like all the other treadmills, sizes can vary and it always needs a little research to look for a perfect medical treadmill for your setup.
The average size of this treadmill is approximately 30 inches wide,  80 inches long, and can have a height of 48 inches. Smaller treadmills are also available in this range.
Before choosing a medical treadmill, always measure your floor space, this helps you to easily accommodate the machine that you want to purchase and it will be comparatively easier for you to decide.
Medical treadmills are made from the finest quality materials, which include double-sided decks that can absorb shocks. The belt system of these impressive machines automatically arranges itself so that the patient doesn't have to center running the belt periodically.
And the handrails of this treadmill are made up of fine quality steel which is reliable and safe for patients of all ages. All the companies that make this kind of treadmills considered many important things while manufacturing at and they try their level best to produce the high-quality machine.